THE WEEKEND STARTS HERE:
... with LLOYD COLE & THE COMMOTIONS! Live in Munich circa 1985, which means it's almost all stuff from their brill debut LP. Your setlist includes: "Are You Ready To Be A Heartbroken?", "2cv", "Patience", "Brand New Friend", "Four Flights Up", "Rattlesnakes", "Speedboat", "Forest Fire", "Sweetness" and "Perfect Skin".
PHOENIX stopped by Morning Becomes Eclectic for a session.
DEAD CAN DANCE stopped by Morning Becomes Eclectic for a session.
PICKWICK stopped by The Current for a chat and mini-set.
GUIDED BY VOICES: The Bug House compilation.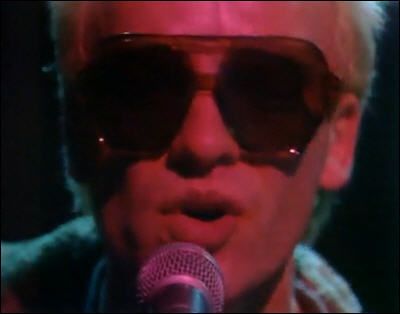 THE POLICE want to get "Next To You."
THE NATIONAL: Matt and Tom Berninger talk to Spinner about their evolving relationship, how Tom got Bryan Devendorf to do an interview while taking a shower, and the new song "I Should Live in Salt," which Matt wrote about Tom during this process.
ANDY PARTRIDGE talks to Spinner about his two new experimental collaborations.
THE BOY LEAST LIKELY TO talks Drowned In Sound through the making of their fourth album, 'The Great Perhaps'.
ONAFUR ARNALDS talks to PopMatters about the long recording of For Now I Am Winter.
CUTOUT BIN: From U2 to Toni Basil, from the Replacements to the Specials, from Teenage Fanclub to ABC, plus Dexy's Midnight Runners, Guided By Voices, Nick Lowe and Darryl Hall, Echo & the Bunnymen and more -- this Friday's fortuitous finds are streaming from the Pate page at the ol' HM.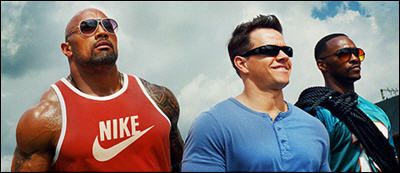 NOW SHOWING: This weekend's wide releases are: Michael Bay's Pain And Gain, which is currently scoring 45 percent on the ol' Tomatometer; and The Big Wedding, scoring... zero.
JUSTIN BIEBER's tour bus was raided by Swedish police who allegedly found marijuana on board.
JENNIFER LOVE HEWITT on the X Factor?
JESSICA SIMPSON's parents are divorced.
ZOOEY DESCHANEL gets an apology for being named the Boston Marathon bomber.
CHLOE GRACE MORETZ seems to have her head on straight.
THE MEN FROM U.N.C.L.E.: Arnie Hammer and Tom Cruise.
SYRIA: US Secretary of Defense Chuck Hagel said that the military has evidence that the Syrian government has used sarin twice "on a small scale." Young men from Kyrgyzstan are beginning to join rebel groups in Syria.
EGYPT: Authorities are questioning an 11-member jihadist cell that was apprehended last week. The cell, which is made up of Egyptian, Palestinian, and Lebanese citizens, was plotting to target an Egyptian military installation in Rafah. The Salafi Nour party said none of its members will take a post in the Egyptian cabinet, which is expected to be reshuffled next week.
AFGHANISTAN: ISAF commander General Dunford said there is "improved security across the country." Security forces captured eight Pakistani Taliban fighters in Panjwai district in Kandahar.
IRAQ: Thirty-one "militants" and 10 policemen were killed during clashes in Mosul; it is unclear if the militants are members of insurgent groups or Sunni protesters. Two policemen were killed in an attack at a checkpoint in Fallujah.
THE CUBS: Lions, Tigers and Hyenas.
IS IT OKAY TO TATTOO YOUR DOG? Um... no.
A BIG CAT was on the loose in the English countryside at the turn of the last century, scientists say.
A SHARP-NOSED POLICE DOG helped catch a suspect after sniffing him out from two miles away.