THE WEEKEND STARTS HERE:
...with R.E.M! Live at the Capital Theater, in Passaic, NJ, on June 9, 1984. Your set list includes: "Pale Blue Eyes"; "Second Guessing"; "Hyena"; "Letter Never Sent"; "Harborcoat"; "7 Chinese Brothers"; "Pretty Persuasion"; "So. Central Rain (I'm Sorry)"; "Gardening At Night"; "9-9"; "Windout"; "Old Man Kensey"; "Sitting Still"; "Driver 8"; "Carnival Of Sorts (Boxcars)"; "Radio Free Europe"; and "Little America."
OKKERVIL RIVER play a mini-set on WFUV LIve.
BLACK JOE LEWIS stopped by The Current for a chat and mini-set.
DAUGHTER plays a mini-set at KUTX.
TENACIOUS D stopped by Morning Becomes Eclectic for a session.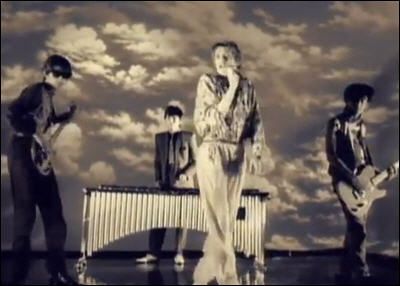 THE PSYCHEDLIC FURS broke through with this video for "Love My Way" on the MTV.
PAUL McCARTNEY played a high-school assembly.
SLEIGH BELLS: Alexis Krauss talks to Stereogum about Def Leppard, Janet Jackson, Lisa Lisa, & the music that influenced Bitter Rivals
THE HEAD & THE HEART talks to Mother Jones about their rise to indie fame, their fear of improvisation, and how they've grown on their new album.
THE 20 MOST OVERUSED SONGS in Film and TV.
CUTOUT BIN: From T. Rex to Wings, from the Jesus & Mary Chain to Donny Hathaway, from Creedence Clearwater revival to David Lee Roth, plus the Embarrassment, Lou Reed, the Bongos, Deep Purple and more -- this Friday's fortuitous finds are streaming from the Pate page at the ol' HM.
NOW SHOWING: This weekend's wide releases are Captain Phillips, which is currently scoring 93 percent on the ol' Tomatometer; and Machete Kills, which is scoring 33 percent.
MILEY CYRUS was offered one million dollars to direct pr0n. Also one of the little people in her infamous VMAs performance speaks out.
BRUCE JENNER's sons are overjoyed that he's separating from Kris.
EMMA WATSON is reteaming with The Perks Of Being A Wallflower writer-director Stephen Chbosky.
CRAIG ROBINSON: Outside the Office, he might be carrying weed and ecstasy.
QUENTIN TARANTINO explains some of his "Best of 2013 (so far)" picks... and is asked about Ben Affleck as the Batman.
JAMIE FOXX & OLIVER STONE circle a MLK, Jr biopic.
PAKISTAN: Twelve people were killed in a series of bombings in Karach­i, Lahore, Peshaw­ar, and Quetta.
LEBANON: The UN-backed Special Tribunal said it secretly indicted Hassan Habib Merhi, a fifth suspect in the assassination of former prime minister Rafik Hariri, in August. Merhi, like the other four indicted suspects, is linked to Hezbollah and remains at large, despite alleged efforts by Lebanese officials to arrest him.
IRAN: The exiled dissident National Council of Resistance claimed that Iran is quietly moving a nuclear weaponization research and planning center to a site in a defense ministry complex in Tehran ahead of talks with world powers on the Iranian nuclear program.
IRAQ: The government executed 42 convicted terrorists over the past few days.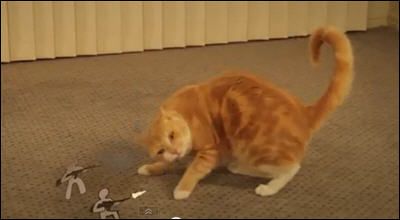 GINGER CAT vs PAPER ARMY: Who you got?
EASTERN BOX TURTLES get it on.
BRIDES THROWING CATS is a thing. Who knew?
JELLYFISH vs ROBOTS: Who you got?