OVER 23 MILLION SERVED! Thanks for visiting regularly.
THE WEEKEND STARTS HERE: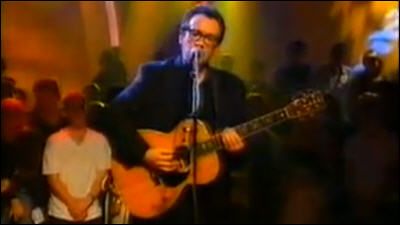 ...with VALENTINE'S DAY: I've never been a big Valentine's Day guy, but I have always liked The Replacements' "Valentine" and Elvis Costello's cover of "My Funny Valentine." Beyond that, my thoughts this year drift to the Velvet Underground's "I'll Be Your Mirror," The Beatles' "In My Life," and the Beach Boys' "God Only Knows." I think it's probably very difficult to write a straight-ahead, universal love song, and these three are great.
SARAH NEUFELD of Arcade Fire shares her Black Ground EP.
WHITE DENIM, Austin based psychedelic alt-country rockers, perform songs from their new album Corsicana Lemonade on KEXP.
NEIL FINN stopped by WFUV's Studio A to share some of his new songs.
HEAVY ROTATION: 10 Love Songs NPR Can't Stop Playing.
JOHHNY CASH: Hear "I'm Movin' On," ft Waylon Jennings, from his posthumous LP.
BENMONT TENCH of The Heartbreakers drops "Veronica Said," ahead of You Should Be So Lucky.
THE OPPOSING VIEW: Ever Fallen In Love? Love Stinks. Love Hurts. Love Will Tear Us Apart. Only Love Can Break Your Heart. And don't forget to give me back my black t-shirt (nsfw)!
THE TOP 50 LOVE SONGS, as measured by Billboard.
ALTERNATIVE LOVE SONGS, compiled by The Guardian -- including the Bee Gees' "Nights On Broadway," which Pate also recorded.
THE 10 CHEESIEST LOVE SONGS, according to Yahoo! Music.
NINE SONGS ABOUT SEEING YOUR EX MAKING OUT, courtesy of The A.V. Club.
CUTOUT BIN: From Gary Wright to Wilson Pickett, from The Pursuit of Happiness to Joy Division, from Van Halen to Weezer, plus ELO, Ike & Tina Turner, INXS, Tegan & Sara and more -- this Friday's fortuitous finds are streaming from the Pate page at the ol' HM.
NOW SHOWING:This weekend's wide releases include the remake of RoboCop, which opened Wednesaday with 49 percent on the ol' Tomatometer; Winter's Tale, which is currently scoring 13 percent; the remake of Endless Love, scoring 17 percent; and the remake of About Last Night, scoring 76 percent.
PHILIP SEYMOUR HOFFMAN is on the cover of Rolling Stone magazine. It's a think piece.
BRUCE JENNER denied reports he was quitting Keeping Up With The Kardashians -- though TMZ stands by its report, as well as the claim the family has inked a lucrative deal for future seasons.
MEGAN FOX & BRIAN AUSTIN GREEN welcomed their second child together, a boy.
LIL KIM is knocked up.
JENNIFER ANISTON celebrated her birthday with Courtney Cox. Rembrandts reference here.
DAKOTA JOHNSON, the daughter of Hollywood veterans Melanie Griffith and Don Johnson—and granddaughter of Hitchcock muse Tippi Hedren— is profiled by Vanity Fair as she shoots 50 Shades of Grey.
SHARKNADO 2: Andy Dick, Vivica A. Fox, Mark McGrath, Kelly Osbourne, Judah Friedlander, and Judd Hirsch join the cast.
THE 2014 SPORTS ILLUSTRATED SWIMSUIT ISSUE COVER, revealed in time for Gratuitous Friday.
RALPH WAITE, known to millions as John Walton Sr. on the warmhearted 1970s TV series The Waltons – and, more recently, as the Mark Harmon character's father, Jackson "Jack" Gibbs, on the CBS hit NCIS – died at his Palm Desert home at about 11 a.m. Thursday, according to the Desert Sun. He was 85.
EGYPT: Security forces reportedly thwarted an assassination attempt on a top security official in Giza. The army spokesman said 112 Islamist militants have been killed or wounded in operations in North Sinai in the past week.
IRAN: The real, unspoken reason America won't get involved in Syria.
SYRIA: The UN mediator said the Geneva II talks are failing.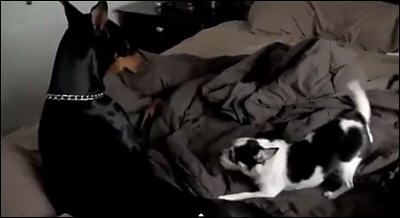 A PIT BULL, DOBERMAN, and a CHIHUAHUA: Let's see who's boss.
ANOTHER GIRAFFE NAMED MARIUS may be put down by the Jyllands Park Zoo.
AN OWL attacks a rabbit hunter. Solidarity.
MONKEY STUD Moved After Making 50 Babies.