THE WEEKEND STARTS HERE...
...with the wicked, wicked WILSON PICKETT, live from Germany, circa 1968. This disappeared from the Tube, but I've managed to find almost all of it reposted there or elsewhere. His band warms up the crowd with the instrumental "Soulfinger," but Pickett electrifies from the moment he enters for "Everybody Needs Somebody" and doesn't let up through "Ninety-Nine and a Half (Won't Do)," "Mustang Sally" and "Stagger Lee." He takes it down just a half-notch for "I'm In Love" before cranking it back into top gear for "Funky Broadway," during which people dancing in front of the stage start turning up o­nstage (And why not? This rawks almost as hard as The Who's cover of "Shakin' All Over"). The tumultuous finale of "Land of 1000 Dances" from amid the crowd remains missing, but this other "Land of 1000 Dances" from 1966 is almost as wild, and in color to boot. Raw and riveting; if this can't put you in a weekend state of mind, probably nothing can.
ROBYN HITCHCOCK returns to the KEXP studio for a set featuring songs from his latest album, "Love From London."
THE CAVE SINGERS play a set live on KEXP from the Triple Door.
MIKAL CRONIN brings a mini-set of power pop fron Frisco to KEXP.
MAVIS STAPLES shares songs from her new LP at WFUV's Studio A.
CALIFONE drops the title track to "Stitches."
THEY MIGHT BE GIANTS drop the topical "Call Connected by the NSA".
UNKNOWN MORTAL ORCHESTRA covers "(Sittin' On) The Dock Of The Bay."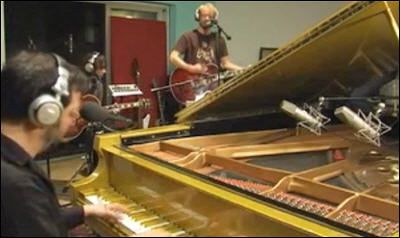 FOUNTAINS OF WAYNE play "It Must Be Summer" unpluggedy.
MAXWELL'S: Yo La Tengo's Ira Kaplan and Soundcheck's Irene Trudel share memories of the beloved New Jersey venue.
BLACK SABBATH: 10 little-known facts about the metal legends.
THE DOORS: Johns Densmore discusses his new book about suing his bandmates.
THE 10 BEST MAGNETIC FIELDS SONGS, according to Stereogum.
CUTOUT BIN: From the Replacements to The Beatles, from REM to Nena, from Marvin Gaye to Foreigner, plus the Soft Boys, The Band, General Public, Soul Asylum and more -- this Friday's fortuitous finds are streaming from the Pate page at the ol' HM.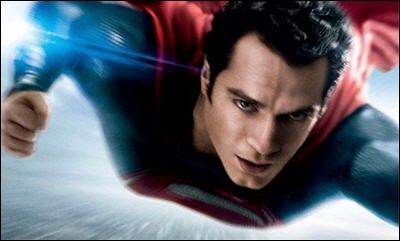 NOW SHOWING: This weekend's wide releases include Man Of Steel, currently scoring 59 percent on the ol' Tomatometer; and This Is The End, which opened Wednesday at 83 percent.
MAN OF STEEL: As you might have guessed, the Snyder-Goyer-Nolan "more realistic" approach is a more natural fit for the Dark Knight than the Man Of Steel. Notably, there is no reference for a more gritty, realistic Krypton, and there is a consequent overborrowing from other sources, particularly The Matrix (as incongruous as that sounds). On the other hand, Earth is better served. In particular, the screenplay does perhaps the best I have seen with Lois Lane (the never-not-good Amy Adams), getting rid of the traditionally schizophrenic "I'm a top reporter who somehow is fooled by Clark Kent's glasses" approach of the original source material. Lois may still be a damsel in distress from time to time, but not the simplistic plot device of prior efforts. General Zod (the never-not-good Michael Shannon) and his crew also benefit from the less comic treatment here. And if the more serious approach means it is a bit less fun than, say, The Avengers, its third act rivals the Marvel marvel for action on an epic scale.
LINDSAY LOHAN checked out of the Betty Ford Center and into the Cliffside rehab center in Malibu...with prosecutorial approval.
CHARLIE SHEEN wants to meet Teen Mom, who just got another enlargement.
MELISSA McCARTHY is profiled by the New York Times, and responds to Rex Reed's unclassy movie review.
JUSTIN BIEBER was not driving his Ferrari the day Keyshawn Johnson confronted him for reckless driving, and there's video proof.
BILLY RAY CYRUS & RUPERT MURDOCH are getting divorced, but not from each other.
STEVEN SPIELBERG & GEORGE LUCAS predict the implosion of the film industry, presumably by releasing another Indiana Jones movie. Oh, I keed.
THE UNTED STATES promised to step up military aid to Syrian rebels after confirming that the Assad regime has used chemical weapons, including sarin gas, in small-scale attacks.
SYRIA: The UN reported that over 5000 people have been killed in Syria every month since July 2012, and that the death toll has risen to at least 93,000; over 80 percent of those killed are men. More than 1700 children under the age of 10 have died; some have been tortured. Both regime forces and rebels are accused of using children as suicide bombers and human shields.
IRAN: In a field of six more or less unremarkable presidential candidates standing in Friday's poll, the shadow of Ayatollah Ali Khamenei will loom larger than all of them.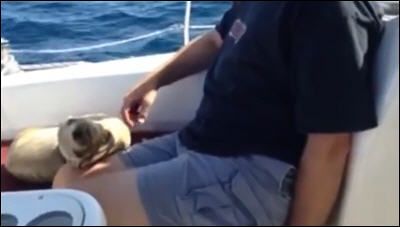 A BABY SEA LION jumps onboard a boat.
MORRIS THE CAT (not the 9 Lives spokescat) runs for Mayor of Xalapa, Mexico.
VAMPIRE MOSQUITOS are no big deal, say experts.
COCKROACHES that can be controlled by mobile phone are to go on show at a technology conference in Edinburgh.
A DOG who lost a chunk of her face while saving the lives of two girls is getting a hero's welcome back home in her native Philippines after being treated by top US vets.