JJ CALE, whose songs became hits for a wide range of other artists including Eric Clapton and Lynyrd Skynyrd, died on Friday at the age of 74. His best known are the hits-for-Clapton "Cocaine" and "After Midnight."
NEW ORDER is streaming Live at Bestival 2012.
SAM PHILLIPS is advance streaming Push Any Button. Oh, yeah.
POND is advance streaming Hobo Rocket.
RICHARD HELL & THE VOIDOIDS, live at CBGB, Nov. 19, 1976.
THE PIPETTES: "Your Kisses are Wasted On Me." Before it all went wrong. Sigh.
FOXYGEN is having, er, creative differences.
20 ESSENTIAL MOUNTAIN GOATS SONGS, accoridng to PopMatters.
SEAN NELSON (Harvey Danger) talks about songwriting at PopMatters.
THE EAGLES: 14 non-hits that show they are better than you think.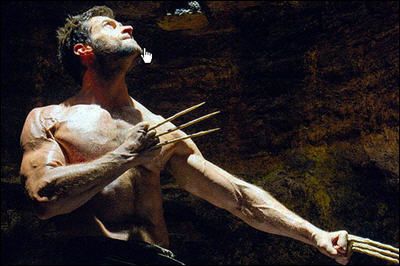 WEEKEND BOX OFFICE:The Wolverine tops the chart with 55 million, but that's about 10-20 million less than tracking estimates (at this point, it might be asked whether it's the movies or the estimators at fault). Overseas, Logan claws outanother 86 million, so there will be money made here. Yet 55 million is about what X-Men: First Class made in its debut, raising the prospect this franchise is topped out in North America (or that X-Men Origins: Wolverine depressed demand for this one) . The Conjuring places with 22.1 million and an 83 million total so far against a 20 million budget. Despicable Me 2 shows with 16 million, but the sequel quickly breaks the 300 million mark in a fairly leggy performance. Turbo drops to the fourth spot with 13.3 million and 56 million total against a 135 million budget. Grown Ups 2 rounds out the Top 5 with 11.5 million as it starts to lag the original. The real - and bad - news is below the fold, where Red 2 drops to sixth with 9.4 million and 35 million total against an 84 million budget. Pacific Rim skids another 53 percent with 7.5 million and a 84 million total against a 190 million budget; but here -- as with The Wolverine -- overseas markets matter, as the robots rack up another 140 million worldwide.That cannot be said of R.I.P.D., a true bomb in ninth place with 5.9 million and no real prospect of recouping its 130 million budget worldwide.
THE WOLVERINE: Pretty good, but not gripping. Fox, which has mishandled Marvel properties more often than not, seems to have learned from the experience. Here, the script is largely an adapation from an actual comics storyline and is the better for it. Logan, wandering and grieving the death of Jean Grey in X3, is drawn into intrigue in Japan, which not only invites martial arts action, but also makes the film more marketable around the globe. Hugh Jackman knows the character well and always holds the screen, which is a necessity here with a largely Japanese cast not known to North American audiences. It is also a nice changeup that no cities were leveled in the making of the final. That being said, if you go, stay for the credits which sets up X-Men:Days of Future Past, an epic story inspired by one of my favorite X-Men stories, so they better not screw it up like they did X3.
SHARKNADO: Ian Ziering may be the sole survivor for a sequel.
AMANDA BYNES left a trail of destruction at the Ritz-Carlton in NYC days before she was taken in on a psych hold. Bynes canceled a hearing on getting sprung, as she wants the meds to take effect before making her case. Her parents think she's paranoid, delusional and draining her bank account.
LINDSAY LOHAN has booked a one-way ticket to Europe to depart as soon as she finishes rehab.
JENNIFER ANISTON says she alreay feels married to Justin Theroux.
TONI BRAXTON lost most of her hits in bankruptcy.
MALI voted to elect a new president in the first elections since a military coup in March 2012 triggered an Islamist takeover of much of the northern part of the country. French, Malian, and UN troops are providing security for the election process.
SYRIA: Rebels clashed with regime and Hezbollah forces near the Khalid bin al-Walid mosque in Homs, but were pushed out, leaving most of Khaldiyeh in regime control.
LIBYA: Unidentified attackers set off bombs a few minutes apart outside a Benghazi courthouse and near the Benghazi Justice Ministry, injuring 10 people. Officials claim to have recaptured about 100 of the 1,117 inmates who escaped from Benghazi's Kuafiya prison.
EGYPT: US Secretary of State Kerry urged Egyptian leaders to "step back from the brink" as unrest worsened in Egypt. At least 65 people were killed in clashes throughout the country between supporters of former president Morsi and the army. The Muslim Brotherhood vowed to continue holding protests against the army.
IRAQ: Prime Minister Maliki ordered the arrest of several senior police, prison, and intelligence officials after the al Qaeda prison breakout at Abu Ghraib.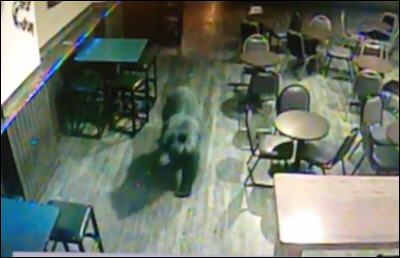 A BEAR WALKS INTO A BAR... unnoticed.
ZOO ALLOWS KIDS TO PET TIGERS: What could go wrong?
A KESTREL is cleared of spying charges in Turkey.
THE SQUIRREL THREAT: Health authorities have closed three campgrounds in a forest near Los Angeles after the discovery of a squirrel infected with the plague. (Thx, Dda.)