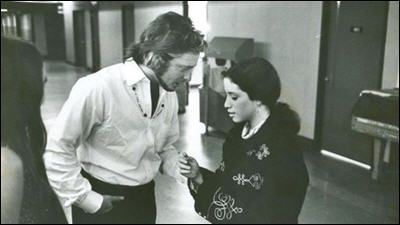 SHADOW MORTON, the songwriter and producer behind such 1960s pop classics as "Remember (Walking in the Sand)" and "Leader of the Pack" -- both recorded by the Shangri-Las -- died Thursday in Laguna Beach from cancer. He was 71. He also produced records by Janis Ian, Vanilla Fudge, Iron Butterfly (including "In-a-Gadda-Da-Vida"), and the New York Dolls. As a rarity, here's his demo for the Shangri-Las' "Dressed In Black."
CHELSEA LIGHT MOVING: Thurston Moore's new band advance streams its self-titled debut.
SHOUT OUT LOUDS are advance streaming Optica.
PETULA CLARK is streaming Lost In You, a mere 57 years after her debut. Includes covers of Elvis Presley, John Lennon and Gnarls Barkley. And a new version of "Downtown."
YO LA TENGO did a Valentine's Day session at WNYC Soundcheck.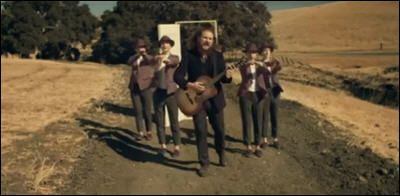 JIM JAMES drops "A New Life," the lead single from his new LP. Everything goes better with backup dancers.
LOCAL NATIVES get a meaty Pitchfork profile.
CAMPER VAN BEETHOVEN bassist Victor Krummenacher talks to PopMatters about La Costa Perdida.
KEN STRINGFELLOW talks to NOW about lessons learned from REM,Alex Chilton and Neil Young. (Thx, Chromewaves.)
COVER VIDEOS on the Tube could start generating some more revenue for the music industry.
TONY SHERIDAN, the singer and guitarist who collaborated with the Beatles during the band's early days in Hamburg, died on Saturday at the age of 72.
WEEKEND BOX OFFICE: A Good Day To Die Hard tops a close chart race with 25 million, and a 33 million total over the whole St. Valentine's frame. That's below tracking estimates of 45-50 million over the Thurs-Sun period. John McClane will need overseas grosses to save him this time. Identity Thief placed with 23.4 million, on a leggy 32 percent drop; it didn't get good reviews but has already made twice its 35 million production budget. Safe Haven, the seemingly obligatory Nicolas Sparks adaptation, earned 30 million over the Valentine's frame, 21.4 million of that over the weekend, which is pretty solid. Escape From Planet Earth takes the fourth slot with 16 million, which is bad for animation, but good for a Weinstein animated flick; the profit here will be in the home market. Warm Bodies rounds out the Top 5 with 9 million this weekend and a 50 million total against a 30 million budget. Below the fold, the much-hyped Beautiful Creatures debuts in the sixth slot with 10 million from Thurs-Sun against a 60 million budget; not Twilight here.
HUGH GRANT is a dad for the second time.
MINDY McCREADY reportedly killed herself.
KIM KARDASHIAN has a due date for her baby and now a trial date for her divorce from NBA player Kris Humphries.
FORREST WHITTAKER is furious with a NYC deli that he claims wrongly accused him of shoplifting.
RHIANNA & CHRIS BROWN: Already off again?
THANDIE NEWTON claims she was sexually abused by a casting director as a teen.
LINDSAY LOHAN: Mooching off Ashton Kutcher?
JENNIFER LAWRENCE will rejoin Silver Linings Playbook's Bradley Cooper ad direcor David O. Russell in a movie about Abscam.
HARRISON FORD will return in Star Wars, Episode VII: Han Solo and the Kingdom of the Crystal Skull.
GEORGE WASHINGTON: Though now lumped in with everyone for Presidents' Day, tomorrow is the birthday of the "Father of his Country." In 1776, David McCullough notes that when Washington took command in July 1775, he thought he would be home at Mount Vernon by Christmas. McCullough catalogs Washington's blunders -- many of them nearly fatal to the Cause -- but concludes: "He was not a brilliant strategist or tactician, nor a gifted orator, not an intellectual... He had made serious mistakes in judgment. But experience had been his great teacher from boyhood... and above all, Washington never forgot what was at stake, and he never gave up." That, as much as anything, is why Washington is usually ranked among the greatest of US presidents. not to mention the subject of a profane, animated rap cartoon.
NORTH KOREA uses cash couriers and fake names to outwit international sanctions.
YEMEN: The UN warned Yemen's former president and vice president that they would face sanctions if they interfered in the political process.
EGYPTIAN authorities seized a weapons cache in El Arish. In another incident, one ton of explosives were found in a car headed from Cairo towards the Sinai.
IRAQ: Terrorists killed at least 37 Iraqis and wounded more than 130 people in a series of bombings in Shiite-dominated neighborhoods in Baghdad. A suicide bomber killed the head of Iraq's intelligence academy and two of his bodyguards in an attack outside of his home in Tal Afar.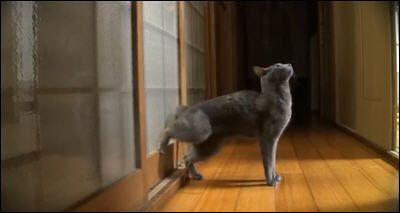 KNOCK, KNOCK: Who's there? The cat of hard knocks.
MEET ZELDA, the border collie who can balance even hot dinners on her head.
BUNNIES are causing hundreds and sometimes thousands of dollars in damage to cars at Denver International Airport.
HUNDREDS OF THOUSANDS OF ROACHES infest a bar in Austin.