PAT DiNIZIO, who as lead singer and songwriter for the New Jersey band the Smithereens blended pop, rock and New Wave music for such hits as "Blood and Roses, "Behind the Wall of Sleep," "Only a Memory," " "In a Lonely Place," and "A Girl Like You," died Dec. 12. He was 62. The band announced the death on Facebook but did not disclose any other details. Here's the local angle from NJ.com. A 2011 concert was re-upped by World Cafe. My personal fave still may be "Strangers When We Meet," particularly the Beatle-esque counterpoint during the middle-eight.
BIG THIEF played a full set at Gateway City Arts in Holyoke, Mass.
MARGO PRICE plays from the 9:30 Club balcony for NPR Music's 10th anniversary.
CIGARETTES AFTER SEX play a Tiny Desk Concert.
U2 covers Marvin Gaye's "What's Going On."
CAR SEAT HEADREST returns with the 13-minute "Beach Life-In-Death."
KING GIZZARD & THE LIZARD WIZARD share two new singles, "Beginners Luck" and "All is Known."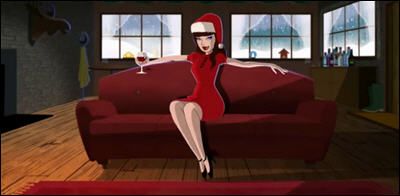 SHE & HIM get animated for their take on "Baby, It's Cold Outside," which Zooey originally sang in Elf.
THE ROCK & ROLL HALL OF FAME inductees include Bon Jovi, The Cars, Dire Straits, The Moody Blues, and Nina Simone. The snubbed include The Zombies, Radiohead, the MC5, Kate Bush, Rage Against the Machine, Depeche Mode, Eurythmics, LL Cool J, Judas Priest, the Meters, Link Wray, Rufus with Chaka Khan, and J. Geils Band.
THE 20 BEST ALBUMS of 2017, according to Pitchfork.
THE 100 BEST SONGS of 2017, according to NPR Music.
THE FLAMING LIPS' Wayne Coyne reviews 2017.
YO LA TENGO returned to their Hanukkah tradition at the Bowery Ballroom, starting with a reworking of KISS.
HARVEY WEINSTEIN: Salma Hayek writes of his sexual misconduct and threats to kill her.
RUSSELL SIMMONS is accused of rape by three women.
TAVIS SMILEY has been suspended by PBS after allegations of misconduct.
MORGAN SPURLOCK on Wednesday admitted to a history of sexual misconduct that reaches back to his college days.
THE SAG AWARDS nominations went to these folks. Congrats.
KIRSTEN DUNST & JESSE PLEMMONS are expecting their first child together.
DWAYNE "THE ROCK" JOHNSON an Lauren Hashian are expecting their child (his third).
JOHN STAMOS is going to be a dad at 54.
J-ROD: Marriage rumors.
A MONKEY ON THE LAM in Tokyo dodges capture for over a week.
RUDE TIT steals squirrel's nut.
GIANT PENGUIN BONES have been dug up in New Zealand.
FRANCESCA THE HIPPO was welcomed to the Oklahoma City Zoo by Gayla Peevey, who sang the novelty hit, "I Want a Hippopotamus For Christmas" in 1953.