R.E.M. alumni Mike Mills, Peter Buck and Bill Berry joined The Minus 5 at the 40 Watt Club on "(Don't Go Back To) Rockville."
FOXYGEN stopped by WFUV for a chat and mini-set.
RICHARD BARONE (The Bongos) also stopped by WFUV for a chat and mini-set.
BLIND PILOT plays the Triple Door on KEXP.
THE NEW PR0NOGRAPHERS share "High Ticket Attractions" ahead of Whiteout Conditions.
SAM COOKE & JACKIE WILSON unexpectedly meet up on "Everybody Loves To Cha Cha Cha."
DWIGHT YOAKUM talks to Magnet about Goliath, bluegrass, and Guitars, Cadillacs, Etc.
THE 50 BEST POST-PUNK ALBUMS, according to Paste.
BUTCH TRUCKS, the co-founding drummer of The Allman Brothers Band, was a suicide, according to police records.
GEOFF NICHOLS, Black Sabbath's keyboardist for 25 years between 1979 and 2004, died from lung cancer at the age of 68.
JOHN HURT, an unprepossessing British character actor who vanished inside dozens of roles, including in Alien, Crime and Punishment, I Claudius, V For Vendetta, The Elephant Man, 1984, Spaceballs , three Harry Potter flicks and many more, died on Wednesday in Norfolk, England. He was 77. Here's 143 roles in 4 minutes.
WEEKEND BOX OFFICE: Split repeats atop the chart with 26.3MM on a fantastically-leggy-for-horror 34 percent drop; it's the first M Night Shyamalan film to do so since Signs. And Split crossed the 100MM mark worldwide against a 9MM production budget. A Dog's Purpose placed with 18.4MM against a 22MM budget, within the range of projections. Hidden Figures showed with 14MM on a leggy 11 percent drop, likely buoyed by those 3 Oscar nominations. It too crossed the 100MM mark, against a 25MM budget. Resident Evil: The Final Chapter took the fourth slot with 13.9MM, a low mark for debuts in this franchise, though it has already grossed another 65MM overseas. La La Land rounded out the Top Five with 12MM, growing 43 percent over last weekend, as the musical expanded by 1271 screens and rode the big Oscar buzz. It's closing in on a quarter-billion worldwide. Below the fold, Gold flopped its way into tenth place.
SPLIT, btw, is a very solid horror pic and thus I hesitate in saying it's a "return to form" for M Night Shyamalan, other than financially; I always saw him as not a straight-up horror director. It doesn't have a twist ending so much a surprise ending, albeit one that fans of the old Night will much appreciate. And James McAvoy does have a great deal of fun chewing things up as the heavy here.
THE SAG AWARDS went to these folks. Congrats.
EMMA STONE's Battle With Shyness, Panic Attacks and Phobias on the Way to the Oscars.
MISCHA BARTON is revealing that she was drugged while celebrating her 31st birthday with friends.
UMA THURMAN signed off on a deal with her French financier-ex Arpad "Arki" Busson, an agreement that gives her primary custody of their 4-year-old daughter.
IRON FIST: Ove episode of the Marvel series has been directed by hip-hop icon RZA.
THE LEGO BATMAN MOVIE: Behind The Bricks.
HAMILTON's Schuyler Sisters are singing at the Super Bowl.
THE COEN BROTHERS directed a Super Bowl ad that seems like a sequel to Easy Rider.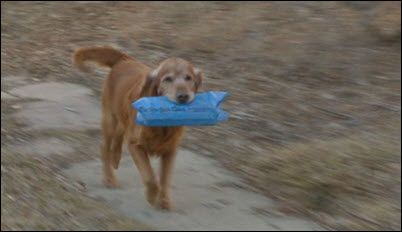 QUINCY delivers the news in Boulder, CO.
ANIMAL PICS, before and after being called a "good boy."
A CAT with "psychic" powers has been sold to a "well-groomed witch" for £67000, according to its former owner.
25 ANIMALS that scientists want to bring back from extinction.They'll spare no expense.