GARY RICHRATH, the REO Speedwagon guitarist who wrote some of the band's biggest hits, including "Take It on the Run" and "In Your Letter," died Sunday, according to a Facebook post by REO lead singer Kevin Cronin. They were a big band in Illinois years before they hit nationally and one of the frst big rock shows I attended as a wee lad, so I will always have a certain sympathy for Richrath's textbook 70s guitar leads. Let's celebrate his career with this sizeable chunk from the Midnight Special. (h/t John Davey)
JASON ISBELL played a mini-set for Spotify.
ROGER LION: Joe Pernice and Budo advance stream their self-titled debut.
OUGHT advance streams Sun Coming Down.
FIRE TALK advance streams their debut, R/T Hawaii.
THE DECEMBERISTS drop "Why Would I Now?" ahead of the Florasongs EP.
GIVERS drop "Bermuda" ahead of New Kingdom.
SILVERSUN PICKUPS drops "Circadian Rhythm (Last Dance)" ahead of Better Nature.
THE SUPREMES perform "You Keep Me Hangin' On" and "Somewhere" from West Side Story in October 1966 for Twofer Tuesday.
JACK WHITE and PATRICK CARNEY (Black Keys) almost got into a bar fight.
MOGWAI's Stuart Braithwaite talks to Exclaim about Minor Victories, his side band with Slowdive's Rachel Goswell and Editors' Justin Lockey, along with his brother James Lockey. (Thx, Frank Yang.)
DAVE GAHAN talks to Pitchfork about Soulsavers and the future of Depeche Mode.
HOW CAN PARENTS Make Time For Music.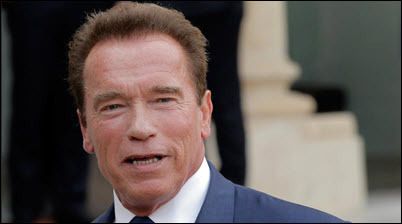 ARNOLD SCHWARZENEGGER has been named the new host of The Celebrity Apprentice, replacing the dumped Trump.
MATT DAMON explains diversity to a black filmmaker.
ELLEN PAGE walked the Toronto International Film Festival red carpet with her girlfriend Samantha Thomas.
TAYLOR SWIFT is reprotedly getting serious about new boyfriend Calvin Harris.
RACHEL McADAMS is officially in the cast of Marvel's Doctor Strange. I would guess she will play the doc's guide/assistant Clea.
ELISABETH OLSEN: The Scarlet Witch talks to Refinery29 about playing Hank Williams' first wife opposite Loki, and criticism of women in the Marvel universe.
MARY POPPINS looks to be returning to the big screen in a new adventure.
SPECTRE: There's fresh footage in the latest TV spot.
RUSSIA is using an air corridor over Iraq and Iran to fly military equipment and personnel to a new air hub in Syria, openly defying American efforts to block the shipments and significantly increasing tensions with Washington.
IRAN has discovered an unexpectedly high reserve of uranium and will soon begin extracting the radioactive element at a new mine, the head of Iran's Atomic Energy Organization said on Saturday.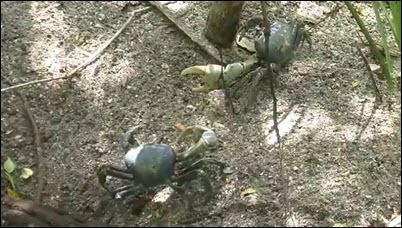 GIANT LAND CRABS invade central Florida.
A MONKEY ON THE LAM from four Kentucky agencies on a 2-day chase has finally been taken in.
A TORTOISE ON THE LAM is hunted by a police dog.
AND THERE WERE PIGLETS all over the motorway.