THE WEEKEND STARTS HERE: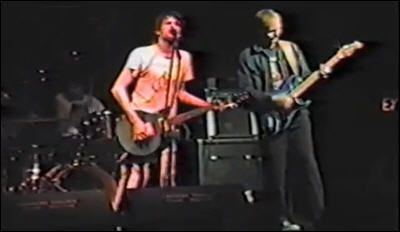 ...with THE REPLACEMENTS! Paul and Tommy are a-comin' to Chicago this Sunday, but here's the original quartet opening for X in Mpls in October '83. Your setlist includes: "I'm In Trouble," "Kids Don't Follow," a lounge version of "F*** School," "Color Me Impressed," and "Sixteen Blue." BONUS: The A.V. Club's primer to Paul Westerberg and the Replacements.
SKY LARKIN is advance streaming Motto.
ARP is advance streaming More.
FRANZ FERDINAND stopped by World Cafe for a chat and mini-set.
NEUTRAL MILK HOTEL, Live in N'awlins, April 3, 1998.
LUSCIOUS JACKSON reunites and drops "Show Us What You Got," because they got a cowbell.
OF MONTREAL drops "Belle Glade Missionaries" ahead of lousy with sylvianbriar.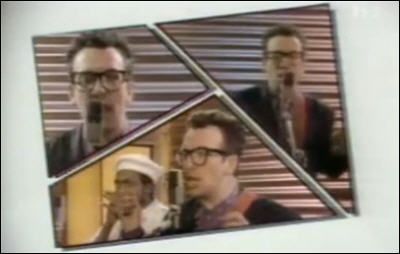 ELVIS COSTELLO & JIMMY CLIFF bring you a "Seven Day Weekend."
BOOKER T JONES talks to The Guardian about Otis Redding, the Beatles, Bob Dylan, touring the segregated South, returning to Stax and more...
MAZZY STAR: Hope Sandoval and Bruce Roback talk to Stereogum about their first LP in 17 years.
RIOT GRRL: The Awl tours the archives.
CHARTING THE BEATLES' instruments and authorship. (Thx, LHB.)
THE CUTOUT BIN:From Marvin Gaye to the Pixies, from World Party to the Walker Bros, from Billy Bragg to The Shaggs, plus Dexy's Midnight Runners, Best Coast, Buddy Holly, Glenn Tilbrook and more -- this Friday's fortuitous finds are streaming from the Pate page at the ol' HM.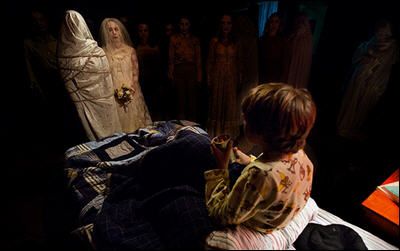 WEEKEND BOX OFFICE:This weekend's wide releases are The Family,wich is currently scoring 35 percent on the ol' Tomatometer; and Insidious: Chapter 2, which is scoring 40 percent.
MUMFORD & SONS were booted from an Atlanta strip club. But not for touching.
JUSTIN TIMBERLAKE is profiled by the NYT's T Magazine.
KATE MIDDLETON: The Duchess of Cambridge attended her first red carpet event since becoming a mother.
NICOLE KIDMAN is pressing charges against aphotog who knocked her over.
LADY GAGA talked to Andy Cohen about 'dipping in the lady pond,' explaining that she prefers the 'energy' of lesbians.
LIAM HEMSWORTH's rep denies he sexted January Jones.
DEMI MOORE has been dating restaurant mogul Peter Morton for a few months now.
UNITED STATES officials say that as many as 100 Americans are under active surveillance in the US as suspected terrorists, and that just as many have left the US to fight with al Qaeda-linked groups overseas, including about a dozen fighting with the Al Nusrah Front in Syria and some 50 who have gone to Somalia to fight with Shabaab.
EGYPT: Has an insurgency already begun?
SYRIA submitted its application to the UN to join the global Chemical Weapons Convention. Opposition websites claimed that a new chemical weapons attack in the Damascus suburb of Jobar has resulted in casualties. Assad indicated that Syria would not surrender its chemical weapons unless the US stops making military threats and arming the rebels. The rebel Supreme Military Council rejected the Russian proposal for the surrender of Syria's chemical weapons, saying the regime should be punished.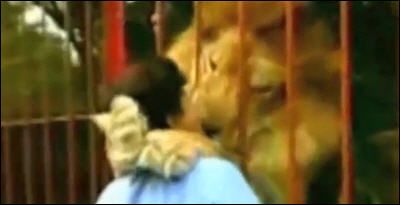 A LION kisses his rescuer.
AMAZONIAN BUTTERFLIES drink turtle tears.
A HUGE POPULATION OF MONKEYS is sweeping across Florida after being introduced during the filming of Tarzan.
A SMALL TROUT devoured nearly 20 shrews.