THE WEEKEND STARTS HERE:
...with KEITH RICHARDS, LORD OF THE UNDEAD! And Rge Expensive Winos, Live at the Hollywood Palladium, Dec. 15, 1988. Your setlist includes: "Take It So Hard," "How I Wish," "I Could Have Stood You Up," "Too Rude," "Make No Mistake," "Time Is On My Side," "Big Enough," "Whip It Up," "Locked Away," "Struggle," "Happy," and "Connection."
HALF JAPANESE advance streams Hear The Lions Roar.
NATALIE HEMBY advance streams Puxico.
SYSTEMA SOLAR advance streams Rumbo A Tierra.
SON VOLT shares "Back Against The Wall" ahead of Notes of Blue.
JENS LEKMAN shares "What's That Perfume That You Wear?," ahead of Life Will See You Now.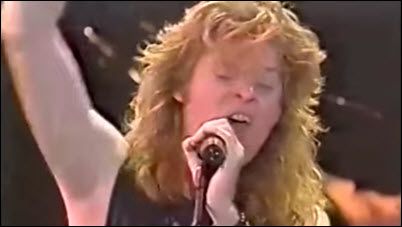 HALL & OATES: You've never heard "Maneater" quite like this. (Thx, Jeff B)
ANDY SCHAUF talked to Flood about the various favors, themes, and machines that make up The Party.
DAVID BYRNE talks to The Creative Independent about trying new things instead of a Tallking Heads reunion.
SINGLES is getting a deluxe soundtrack, for fans of Paul Westerberg and Citizen Dick.
34 ESSENTIAL GLAM SONGS, categorized by Stereogum.
NOW SHOWING: This weekend's new wide release is Underworld: Blood Wars, which is currently scoring 10 percent on the ol' Tomatometer. Hidden Figures expands wide scoring 94 percent; as does A Monster Calls, scoring 89 percent. Lion opens on about 600 screens scoring 87 percent.
STAR WARS: Adam Driver talks Kylo Ren with...Larry King? ALSO: Han Duo.(totally stole that joke from Andy)
KANYE WEST's Year of Breaking Bad.
LAMAR ODOM completed a 35 day stint in rehab and will be heading back to his home in L.A.
CHARMED is getting a 70s-period reboot.
THE 75 BEST TV TITLE SEQUENCES, according to Paste.
THE HUNT FOR HOLLYWOOD's LOST RELIC: Rodney Dangerfield's Caddyshack Boat.
NICOLAS CAGE's Cage-iest Moments.
PUTIN's NEWEST EXPORT: ISIS is full of Russian speakers from Chechnya and other Caucasus republics, and the 'stans.' One is suspected of the NYE shooting in Istanbul.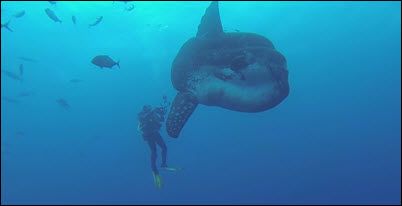 AN ENORMOUS SUNFISH Dwarfs Divers. (Thx, Zoey!)
PANTHER DEATHS remain at a record high in Florida.
AMERICAN PHAROAH is a dad. That stud.
A BABY ELEPHANT was born at Disney's Animal Kingdom.