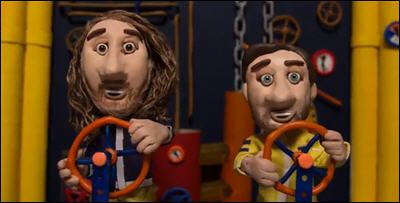 DALE EARNHARDT JR JR gets a little animated for "Dark Water."
YO LA TENGO stopped by Morning Becomes Eclectic for a session.
MAGICAL CLOUDZ advance streams Impersonator.
CLOUD CULT stops by KEXP for a live set that features songs from the album "Love."
METZ rips through a mini-set of songs off their debut self-titled album at KEXP.
MAVIS STAPLES is joined by Jeff Tweedy and son on the funky ""I Like The Things About Me." Nasty guitar from Jeff.
ERIC BURDON & JENNY LEWIS revisit "Don't Let me Be Misunderstood" for True Blood.
ELEANOR FRIEDBERGER drops and talks about "She's A Mirror" ahead of Personal Record.
DAVID BOWIE plays "Young Americans" for Cavett, looking and sounding too much acquainted with the Thin White Duke.
THE NATIONAL: The Dressner Bros. talk to The Guardian about making the much-anticipated Trouble Will Find Me.
SAVAGES: The Guardian profiles a verrry serious band (who might secretly dig Elton John).
POP MUSIC's WORST FINANCIAL DISASTERS, according to NME.
SHANE MacGOWAN: The Pogues frontman is looking for a dentist.
ANGELINA JOLIE is hailed as "heroic" by Brad Pitt for undergoing a double mastectomy. Her mom is also proud.
BEYONCE cancels a concert amid pregnancy rumors.
BILL HADER is leaving SNL.
CARRIE UNDERWOOD: Not ready for children.
GWYNETH PALTROW knows she is a 'lightning rod' — and doesn't care.
ZOE SALDANA: Lt. Uhura says she may end up with a woman.
MORENA BACCARIN (Firefly, V, Homeland) is expecting her first child.
HOW I MET YOUR MOTHER reveals the mother.
THE UNITED KINGDOM: Prime Minister Cameron said Britain intends to double its nonlethal aid to the Syrian opposition over the next year.
IRAN is presiding over the United Nations Conference on Disarmament. You can't make this stuff up.
AFGHANISTAN: The Taliban forced 40 schools in Zabul to shut down. More than 150 schoolgirls and five teachers were poisoned in Herat.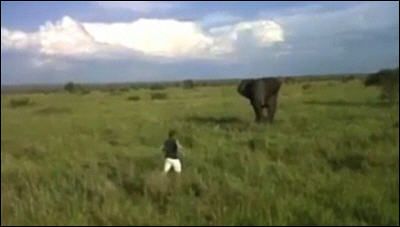 AFRICAN ELEPHANT charged by a drunken tourist.
SEX WITH A HORNETS' NEST can be fatal. In case you were wondering.
KITTEN RESCUE strands police officer in tree. You're doing it wrong.
A GORGEOUSLY UGLY FISH seeks a mate at the London Zoo.