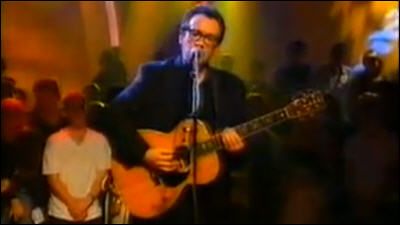 VALENTINE'S DAY: I've never been a big Valentine's Day guy, but I have always liked The Replacements' "Valentine" and Elvis Costello's cover of "My Funny Valentine." Beyond that, my thoughts typically drift to the Velvet Underground's "I'll Be Your Mirror," The Beatles' "In My Life," and the Beach Boys' "God Only Knows." I think it's probably very difficult to write a straight-ahead, universal love song, and these three are great.
ROGUE WAVE is streaming the deluxe version of their 80s cover album, Cover Me.
DEAN & BRITTA, Live in Philadelphia, Dec. 15, 2016.
STEVE GUNN covers The Smiths' "This Night Has Opened My Eyes" and "Hand That Rocks The Cradle" for a Lagniappe Session at Aquarium Drunkard.
THE OPPOSING VIEW: Ever Fallen In Love? Love Stinks. Love Hurts. Love Will Tear Us Apart. Only Love Can Break Your Heart. And don't forget to give me back my black t-shirt (nsfw)
THE TOP 50 LOVE SONGS, as measured by Billboard.
THE 100 BEST LOVE SONGS, according to The Telegraph.
A HISTORY OF THE LOVE SONG in Ten Tracks.
VH-1's 40 Awesomely Bad Love Songs.
THE WORST LOVE SONGS, according to faculty members of the University of St. Thomas' Music Department.
NINE SONGS ABOUT SEEING YOUR EX MAKING OUT, courtesy of The A.V. Club. A hardy perennial.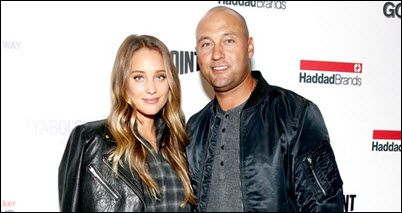 DEREK & HANNA JETER are expecting a child.
HALLE BERRY feels guilty after three failed marriages. Might I suggest Ross Geller?
GHOST IN THE SHELL has released a second full trailer.
THE BATMAN seems headed for a new script and delayed release.
THE COHEN BROS have been tapped to polish the script for Universal Pictures' Scarface reimagining.
CAPTAIN MARVEL screenwriter Nicole Perlman talks about how hard it is to write a Marvel movie.
STRANGER THINGS: Season 2 Plot Spoilers.
TOM CRUISE's mom, Mary Lee South, died peacefully in her sleep last week. She was 80.
LT. GEN. HAL MOORE (Ret.) whose book about his experience in Vietnam was made into the movie We Were Soldiers, died Friday, just a few days short of his 95th birthday.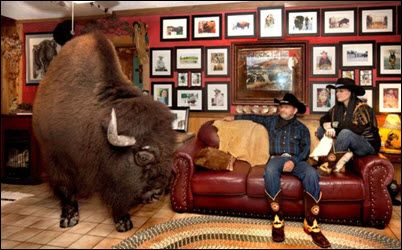 LIVING WITH A BUFFALO: Let's go to the video.
A FLORIDA MAN used a putter to fight off an alligator.
EAGLES are being trained by France to take out drones.
A HUMBOLDT PENGUIN has been stolen out of its cage from a zoo in Germany.