TY SEGALL visited Seth Myers to "Break a Guitar."
RYAN ADAMS advance streams Prisoner.
ALL SONGS CONSIDERED is Guest DJed by Ryan Adams, coincidentally.
DAWES is streaming We're All Gonna Live.
LOS CAMPESINOS! shares "The Fall Of Home" ahead of Sick Scenes.
HARRY NILSSON: "Everybody's Talking" on Swedish TV, circa 1969.
JENS LEKMAN talks to Paste about Life Will See You Now, attempting to explore male vulnerability (or the lack thereof) and what the defining lesson of his 30s has been.
BAD RELIGION's Greg Graffin talks to Rolling Stone about his country album.
PAVEMENT guitarist Spiral Stairs talks to Brooklyn Vegan about his solo LP, tour, golf, birthday plans and more.
FATHER JOHN MISTY defends Nickelback.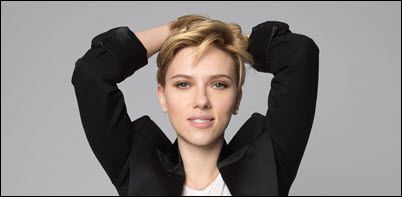 SCARLETT JOHANSSON talks to Playboy about monogamy, the Women's March, Ghost In The Shell, and more.
HARRISON FORD had a near-miss incident with a passenger jet at John Wayne Airport in Orange County, California. Never tell him the odds.
CARLOS SANTANA defended Adele against the Beyhive.
BEN AFFLECK doesn't want to be The Batman?
MULAN: The live action version is set to be directed by Niki Caro, who broke through with the 2002 Maori family drama Whale Rider.
DISNEY severed ties with YouTube uber-celeb PewDiePie after the WSJ asked about videos in which he included anti-Semitic jokes or Nazi imagery.
BLACK PANTHER concept art turns up on the home video release of Doctor Strange.
WHEN YOU INVITE A LABRADOR to a birthday party...
RUMOR THE GOLDEN SHEPHERD was Best In Show at the Westminster Dog Show.
HAIRLESS DOGS came to the Westminster Kennel Club Dog Show.
A HEDGEHOG, suspected of drunkenness and with a yoghurt pottle on its head, has been given a stern talking to by police in Arrowtown. Dinsdale!