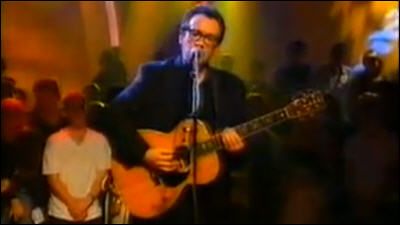 VALENTINE'S DAY: I've never been a big Valentine's Day guy, but I have always liked The Replacements' "Valentine" and Elvis Costello's cover of "My Funny Valentine." Beyond that, my thoughts typically drift to the Velvet Underground's "I'll Be Your Mirror," The Beatles' "In My Life," and the Beach Boys' "God Only Knows." I think it's probably very difficult to write a straight-ahead, universal love song, and these three are great.

WORLD CAFE has playlisted 69 love songs (not the Magnetic Fields' double-LP).

ALL SONGS CONSIDERED: Guest DJs Jay Som and Japanese Breakfast spin those love songs.

JOANNA WARREN streams Gemini II.

THE OPPOSING VIEW: Ever Fallen In Love? Love Stinks. Love Hurts. Love Will Tear Us Apart. Only Love Can Break Your Heart. And don't forget to give me back my black t-shirt (nsfw)
THE 100 BEST LOVE SONGS, according to The Telegraph.
THE TOP 50 LOVE SONGS, as measured by Billboard.
VH-1's 40 Awesomely Bad Love Songs.
THE WORST LOVE SONGS, according to faculty members of the University of St. Thomas' Music Department.
NINE SONGS ABOUT SEEING YOUR EX MAKING OUT, courtesy of The A.V. Club. A hardy perennial.
THE SPORTS ILLUSTRATED SWIMSUIT ISSUE features Danielle Herrington and many other ladies.
DAVID GUILLOD, who's been accused of sexual assault by at least 4 women, including actress Jessica Barth, is now under the microscope of investigators.
RAMPAGE has a second trailer online.
AVENGERS: INFINITY WAR -- spoilers about Thor's next hammer?
CHRIS ROCK drops a new Netflix special today.
KITTY PRYDE: Deadpool director Tim Miller and Brian Michael Bendis, one of the biggest authors in the comic book world, are teaming for an X-Men spinoff.
KATY PERRY & ORLANDO BLOOM, together again?
LOUIS LINTON is super-duper sorry.
MARTY ALLEN, the baby-faced, bug-eyed comedian with wild black hair who was a staple of TV variety shows, game shows and talk shows for decades, died Monday night. He was 95.
PANGOLINS are probably the world's most trafficked animal, but awareness of the nocturnal and shy mammals is patchy.
BEST IN SHOW? Flynn the bichon frisé was crowned Best in Show at the 142nd Westminster Kennel Club Dog Show on Tuesday night.
AN ELK takes down a helicopter.
THE HEALING POWER OF OWLS: Not only are they endowed with legendary wisdom; owls prove extremely therapeutic for certain medical conditions.