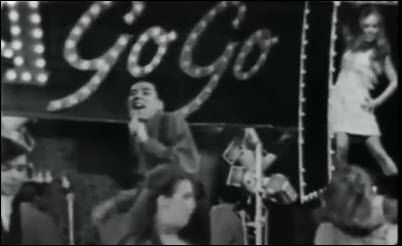 SMOKEY & THE MIRACLES: "Going to a Go-Go."
THE WONDER YEARS stream Sister Cities.
DAN AUERBACH plays a Tiny Desk Concert.
SUPERORGANISM stops by The Current.
WASHED UP shares "Face Up."
BRAZILLIAN GIRLS shares "Karaköy."
MELODY'S ECHO CHAMBER shares a video for "Breathe In, Breathe Out."
WIRE: Colin Newman talks to Aquarium Drunkard about the band's enduring legacy.
JIMI HENDRIX's record collection.
FLEETWOOD MAC's "Dreams" reenters the chart in a very 2018 way.
KIM WILDE talks parenting, plastic surgery - and her belief in extraterrestrial intervention.
DWAYNE "THE ROCK" JOHNSON talks to Rolling Stone about Rampage, his beef with Vin Diesel, presidential rumors and more.
TYRESE GIBSON and his wife Samantha are expecting a baby girl.
CHRIS PINE & ANNABELLE WALLIS are an item.
KALEY CUOCO says her ex almost put her off marriage.
COLIN FARRELL is in rehab... preemptively.
ROSEANNE's co-showrunner asks people to separate the show from its star.
CHINA's theatrical box office overtook North America to become the biggest in the world in the first quarter of this year.
CORGIS, sledding.
AMERICAN NINJA WARRIOR, but with puppies.
ZOMBIE RACCOONS reportedly roam Northeast Ohio.
A MONKEY on the loose in Miami-Dade County has some residents going bananas.