THE WEEKEND STARTS HERE:
...with ARETHA FRANKLIN, Live in Stockholm, 1968! The "Lady Soul" concert was broadcast on Swedish TV, including: "There's No Business Like Show Business," "Come Back To Me," "Satisfaction," "Don't Let Me Lose This Dream," "Soul Serenade," "Night Life," "Baby I Love You," "Groovin,'" "(You Make Me Feel Like) A Natural Woman," "Come Back Baby," "Dr Feelgood (Love Is A Serious Business)," "Since You've Been Gone (Sweet Sweet Baby)" "I Never Loved A Man (The Way I Love You)," "Chain Of Fools," and "Respect."
RAY CHARLES: Advance stream the reissue of Modern Sounds in Country and Western Music, Vols. 1 and 2.
JULIA JACKLIN advance streams Crushing.
OUR NATIVE DAUGHTERS advance streams Songs of Our Native Daughters.
BENNY SINGS advance streams City Pop.
YOLA advance streams Walk Through Fire.
ADIA VICTORIA advance streams Silences.
JENNY LEWIS shares "Heads Gonna Roll." And it's an all-star band, starting with Ringo.
BROKEN SOCIAL SCENE shares "Boyfriends."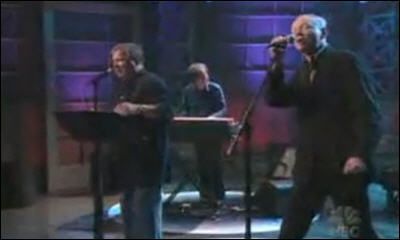 WILLIAM SHATNER, BEN FOLDS & JOE JACKSON: Just some "Common People."
RYAN ADAMS further responds to claims of sexual manipulation via Twitter. Liz Phair weighs in. ALSO: Indie rock may be rife with beta male misogyny.
PAVEMENT: The Infinite Radness of Crooked Rain, Crooked Rain.
HENRY ROLLINS reviews the soundtrack of his life.
THE NUMBER ONES looks at Sly & The Family Stone's sweaty, hopeless funk jam "Family Affair" and Melanie's frisky novelty smash "Brand New Key."
NOW SHOWING: This weekend's wide releases are Alita: Battle Angel, scoring 59 percent on the ol' Tomatometer; Isn't It Romantic, which is scoring 66 percent; and Happy Death Day 2U, scoring 65 percent.
KANYE WEST got KIM KARSDASHIAN a private Kenny G concert for Valentine's Day.
R. KELLY may face indictment after prosecutors review an explosive new videotape that reportedly shows Kelly sexually assaulting an underage girl.
JUSSIE SMOLLETTmay have staged the attack against him, according to Chicago media reports.The CPD disputes these reports.
ARIANA GRANDE recorded an alternate version of "Thank U Next" in case she married Pete Davidson.
BILL COSBY issues a statement from prison saying he has 'no remorse' and is a 'political prisoner' like MLK, Gandhi and Mandela.
ELIZA DUSHKU is expecting her first child with her husband, Peter Palandjian.
WILL SMITH explains why he turned down The Matrix.
JEFF BEZOS discussed buying AMI to find out source of the leak of his risque photos.
JASON MOMOA is in negotiations to join the ever-growing cast of Dune.
SPONGEBOB spinoffs may be coming to Nicolodeon.
PIRATES OF THE CARIBBEAN: The reboot stalls as Deadpool's screenwriters depart.
30 COMEDIC PERFORMANCES Worthy of Oscars Nominations, compiled by Vulture.
A BEAGLE MAMA is raising a baby possum after losing her pups.
THE CELEBRITY TORTOISE BREAKUP That Rocked the World.
METAPHOR ALERT: A bald eagle named Justice is missing in D.C.
A CHOPPER carefully shepherded a group of elephants back into Amboseli National Park after they wandered out of the protected area and onto community land.