THE WEEKEND STARTS HERE:
...with THE GO-GOs! They made history as the first all-female band that both wrote their own songs and played their own instruments to top the Billboard album charts. Kind of a hard band to place seasonally. Their debut, Beauty and the Beat, which yielded hits like "Our Lips Are Sealed" and "We Got the Beat," as well as great album cuts like "This Town," "Lust to Love," "Tonite" and "How Much More," came out in late Summer 1981, iirc, and "Lips" was climbing the charts that Fall, so I mentally place the band in this time of year. And it's still warm enough that the title track to the too-quick sophomore album, "Vacation," -- or their cover of the Capitols' "Cool Jerk" -- doesn't sound too out of place. "Get Up and Go" was also a single from that LP, but it didn't make the Top 40. The band would chart twice more -- in 1984, with "Head Over Heels" and "Turn to You" -- before splitting and the near-inevitable reunion tours.
WOLF PARADE advance streams Cry Cry Cry.
THE WEATHER STATION advance streams a self-titled LP.
WEAVES advance streams Wide Open.
DHANI HARRISON advance streams In Parallel.
BECCA MANCARI advance streams Good Woman.
LAURA JANE GRACE covers The Mountain Goats' "The Best Ever Death Metal Band Out Of Denton."
FIRST AID KIT shares "It's A Shame."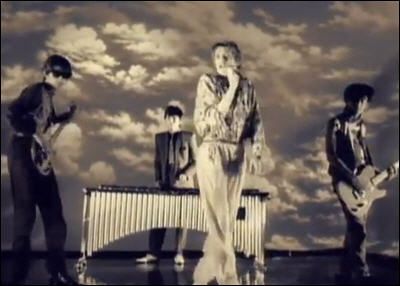 THE PSYCHEDLIC FURS broke through with this video for "Love My Way" on the MTV.
STEELY DAN: SPIN reappraises Aja at 40.
STEVEN TYLER suffered a seizure in Brazil.
THE SMITHS: Strangeways, Here We Come Turns 30: Contrasting Morrissey and Marr's Memories of Their Final Album.
DANIEL JOHNSON is profiled by the New York Times.
PLAYBOY AFTER DARK ran for only two seasons, but it had a great ear for music.
NOW SHOWING: This weekend's wide releases are Tom Cruise's American Made, which is currently scoring xx percent on the ol' Tomatometer; and the remake of Flatliners, which was not screened for critics.
JULIA LOUIS-DREYFUS has been diagnosed with breast cancer.
KATE McKINNON is profiled by Vanity Fair.
KATE WINSLET once cut off a piece of someone's ear. Accidentally.
HOCUS POCUS Tthe 1993 cult classic Walt Disney feature may move to the small screen.
MICHELLE WILLIAMS is in talks to star opposite Tom Hardy in Sony's Venom movie.
THE HORROR CLASSICS on TCM all October long.
RELAX AND PET YOUR DOG: The More You Know. Swoosh.
A HITCHHIKING RACCOON hopped onto the hood of a Colorado Springs police officer's large major accident van en route to a car crash.
IT'S RAINING FISH in northern Mexico.
A MASSIVE CROC strolls through Cutler Bay, FL. As one does.