THE WEEKEND STARTS HERE: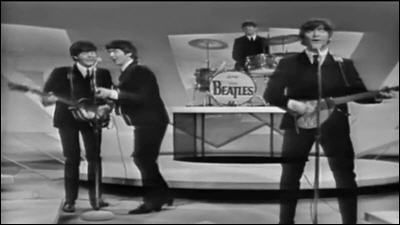 ....with THE BEATLES! John, Paul, George and Ringo invaded America in early February 1964, so I thought video from that month would be fun. Your set list includes: "She Loves You," "All My Loving,""This Boy," "I Saw Her Standing There," "Please Please Me," "From Me to You," "I Want To Hold Your Hand," and "Twist and Shout." BONUS: NPR has the short version of how the Fabs got there, while Billboard has a delightful deep dive into their journey Stateside.
SON VOLT advance streams Notes of Blue.
ALISON KRAUSS advance streams Windy City.
GUSTER plays the Mountain Stage.
JENNY LEWIS played a new song, "Heads Gonna Roll" on A Prairie Home Companion.
SMOKEY ROBINSON & THE MIRACLES: "Tears of a Clown." Originally released in 1967, but it didn't become a hit until 1970. Sometimes, a hit takes time.
ARETHA FRANKLIN announced that she was planning to stop touring. But she's also doing an LP with Stevie Wonder.
RICHARD THOMPSON talks to Creative Loafing Atlanta about Jeff Tweedy, fame and more... (Thx, LHB.)
DURAN DURAN is renewing their legal battle over US rights to some of their most famous songs, including "Hungry Like the Wolf" and "Girls on Film." The outcome could affect Paul McCartney's lawsuit regarding the Beatles catalog.
MOON DUO's Ripley Johnson reveals his key psychedelic releases.
NOW SHOWING: This weekend's wide releases include The LEGO Batman Movie, which is currently scoring 91 percent on the ol' Tomatometer; Fifty Shades Darker, which is scoring 8 percent; and John Wick: Chapter 2, scoring 89 percent.
GEORGE & AMAL CLOONEY are expecting twins.
JENNIFER LOPEZ & DRAKE have split...for now.
LADY GAGA is dating CAA talent agent Christian Carino.
SCARLETT JOHANSSON says she's "barely holding it together" as a working mom. One can only imagine how people making less than 25MM do it.
TOM JONES & PRISCILLA PRESLEY are dating.
HIDDEN FIGURES director Theodore Melfi has a startling backstory.
HALLOWEEN: The franchise is returning under the guidance of... David Gordon Green and Danny McBride.
THE CIRCLE, ft Tom Hanks and Emma Watson, has a second trailer online.
JOHN CLEESE talks about his favorite books.
THE ISLAMIC STATE's drone papers.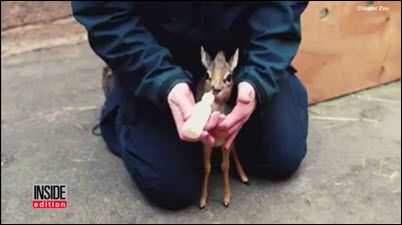 THIS ORPHAN ANTELOPE is too light to be weighed.
AN ORANGE GATOR turned up in a pond near Charleston. SC.
HOW DOLPHINS are using blowfish to get high.
A GREAT WHITE SHARK took a piece out of a fishing boat off SC. What say you, Police Chief Brody?