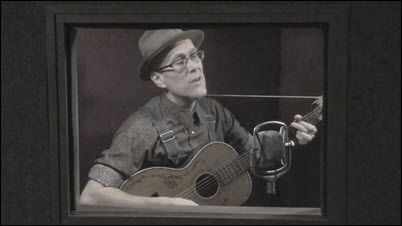 JON PRATT: Pate's frontman plays "Utica Crossing (the pallbearers song)" on a 1929 Reagal parlor guitar.
THE ALABAMA SHAKES (and Vintage Trouble) play Austin City Limits' 41st season premiere.
HINDS advance stream Leave Me Alone.
RYUICHI SAKAMOTO, ALVA NOTO & BRYCE DESSNER advance stream The Revenant soundtrack.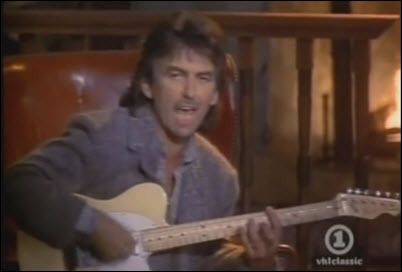 GEORGE HARRISON covers "Got My Mind Set On You."
DAVID BOWIE: Back in the spotlight, still refusing to play along.
BRIAN ENO, profiled by Chrissie Hynde in 1974.
NATALIE COLE, RIP: The Grammy award-winning American singer known for R&B hits like "This Will Be" and "Our Love," has died of "complications from ongoing health issues". She was 65.
TOMMY LEE got stuck in a rollercoaster during Mötley Crüe's farewell tour. And where are they now, the little people of Stonehenge?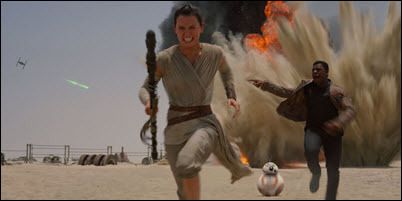 WEEKEND BOX OFFICE: Star Wars:The Force Awakens threpeats atop the chart with 88.3MM, and will likely pass Avatar as the alltime domestic champ on Tuesday. Whether it can match that film's 2 Billion in overseas receipts remains to be seen. Daddy's Home places with 29MM, with a 93.6MM total against a reported 50MM production budget. The expansion of Quentin Tarantino's The Hateful Eight shows with 16.2MM, and its 29.6MM to date is fine against a 40MM budget, though tracking more like the Kill Bill films than his biggest films, Inglorious Basterds and Django Unchained. Sisters held on to the fourth slot with 12.6MM and is likely to be in the black from here on out. Alvin and the Chipmunks: The Road Chip rounded out the Top Five with 11.8MM on a leggy 11 percent drop. Below the fold, Joy and Concussion struggle, while The Big Short may go long during awards season.
CHRIS BROWN denied an accusation that he battered a woman in Las Vegas during a concert after-party.
BILL COSBY's wife will be required to testify in a lawsuit brought by seven women who allege her husband sexually assaulted them.
MILEY CYRUS and Liam Hemsworth appear to be back on.
GEORGE LUCAS issued a statement apologizing for essentially calling Disney, the new(ish) owner of his company Lucasfilm and the Star Wars franchise, "white slavers." You don't need to watch that interview. That was not the analogy he was looking for. You can go about your business. Move along.
WAYNE ROGERS, the affable actor who starred as Trapper John in the hit television series "M*A*S*H" in the 1970s, died on Thursday in Los Angeles. He was 82.
JASON WINGREEN, who appeared in three episodes of The Twilight Zone, played Harry the bartender on All in the Family and Archie Bunker's Place, and provided the voice of the bounty hunter Boba Fett in Star Wars: The Empire Strikes Back, has died. He was 95.
ISRAEL: In Haifa, Arabs create a new, secular, liberal and gay-friendly milieu.
FRANCE: A 29-year-old man who tried to run down soldiers guarding a French mosque said he wanted to kill them and be killed himself "to appear like a martyr," a prosecutor said on Saturday.
RUSSIA names the United States as one of the threats to its national security for the first time, a sign of how relations with the west have deteriorated in recent years.
SAUDI ARABIA cut diplomatic ties with Iran on Sunday and gave Iranian diplomats 48 hours to leave the kingdom, marking a swift escalation in a strategic and sectarian rivalry that underpins conflicts across the Middle East.
IRANIAN leaders are defiantly vowing to expand the nation's missile program in the face of potential new U.S. sanctions.
IRAQ: Attacks by five suicide bombers on an Iraqi military base north of Baghdad on Sunday killed at least 15 members of the security forces and wounded 22 others, security sources said.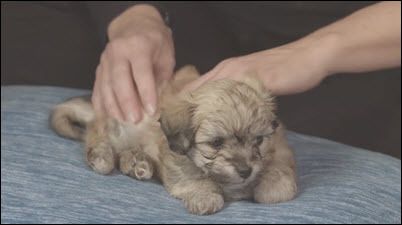 A TINY PUPPY gets a 30-minute massage.
A CAT OWNER spends up to five hours a day promoting her seven cats on Facebook.
ELK in Idaho are being pushed into human areas by this year's snowfall.
CAT amd DOGS, in a selfie together... mass hysteria!