JON PRATT: Pate's frontman drops "Emily's Song for Aging Punk Rockers," which you can read about at his website.
VIOLENT FEMMES played the hits at the Newport Folk Festival.
ST. PAUL & THE BROKEN BONES played the Newport Folk Festival.
ROBERT ELLIS stopped by World Cafe for a chat and mini-set.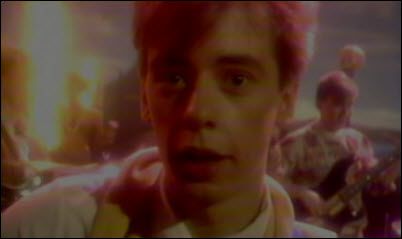 HAIRCUT 100: "Love Plus One."
CASE/LANG/VEIRS are profiled by the Boston Globe.
TANYA DONNELLY talks to PopMatters about her solo work and the Belly reunion.
PAUL McCARTNEY gets a revised bigraphy from Philip Norman.
ORANGE JUICE/EDWARD COLLINS: Ten of His Best.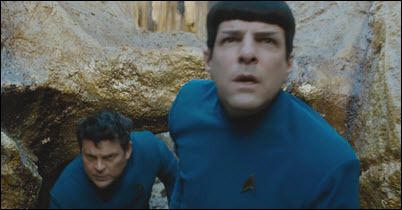 WEEKEND BOX OFFICE: Star Trek Beyond tops the chart with 59.6MM against a 185MM production budget, which means it will have to do big biz in overseas markets. The rebooted franchise has been improving overseas, so it could happen, but it easily fall short (as Into Darkness did, albeit on a larger budget).The prior two installments in this reboot opened to 75.2MM and 70.2MM, respectively (seems bad, but many sequels have dropped off worse this year). Paramount is comparing this to the last Mission Impossible, but that franchise has had a much bigger foreign multiplier than Trek. The Secret Life of Pets places with 29.3MM and a 260.7MM domestic total against a 75MM production budget. The Ghostbusters reboot shows with 21.6MM and 86.9MM total against a 144MM budget; again, overseasmarkets will be needed to put this in profit, and China may not show it. Merch sales will help some. Lights Out debuted in the fourth slot with 21.6MM against a mere 4.9MM budget, due to a surprising number of females (54 percent). The debut of Ice Age: Collision Course rounds out the Top Five with 21MM against a 105MM budget, which smells like a flop here, but may be saved abroad, if history is a guide.
JUSTICE LEAGUE reelased first-look footage at Comic-Con. May make Ezra Miller (Barry Allen) a star.
WONDER WOMAN shares a Comic-Con trailer.
DOCTOR STRANGE: The Sorcerer Supreme drops a second trailer.
KING ARTHUR: LEGEND OF THE SWORD, directed by Guy Ritchie, drops a trailer for Comic-Con.
KONG: SKULL ISLAND shares a trailer. Star Tomm Hiddleston is profiled by People.
FANTASTIC BEASTS AND WHERE TO FIND THEM: The Harry Potter spinoff has a Comic-Con trailer.
SUICIDE SQUAD gets a soundtrack trailer for Comic-Con.
LIZZY CAPLAN and her boyfriend Tom Riley are engaged.
FRANCE: Terrorist truck driver Mohamed Lahouaiej Bouhlel had been planning the Nice attack for months apparently and had at least five accomplices. The suspected accomplices were four men and one woman and are in custody in Nice.
GERMANY: The gunman who killed nine people in a rampage in Munich on Friday was obsessed with mass shootings and appeared to have planned the attack for a year. Police said Saturday that the attacker was a mentally troubled individual who had extensively researched rampage killings, and had no apparent links to terror groups and no political motive.
AFGHANISTAN: At least 80 people have been killed in two suicide bombings at a march in the Afghan capital Kabul, officials say.
THE SQUIRREL THREAT: A militant rodent steals from a one-legged seagull.
SEAGULLS get drunk on Flying Ant Day.
200-lb tranked in Cutler Bay, FL.
WHO YOU GONNA CALL? Mysterious green slime bubbles up from sewers in Utah town.