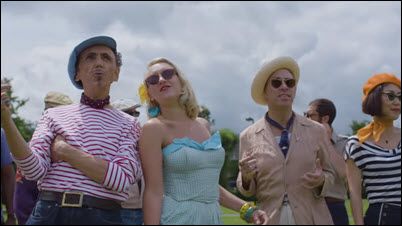 DEXY'S (MIDNIGHT RUNNERS) cover the Friends of Distinction's 1969 hit "Grazing in the Grass."
ARCADE FIRE played their first concert in two years at Barcelona's Razzmatazz fest.
THE FLAMING LIPS played Rock The Garden.
POLICA played Rock The Garden.
LEONARD COHEN plays "So Long, Marianne," circa 1979.
THE REPLACEMENTS: Author Bob Mehr stopped by World Cafe to discuss Trouble Boys: The True Story Of The Replacements.
SIR CLIFF RICHARD is launching legal actions against the BBC and South Yorkshire police following the live broadcast of a raid by officers on his home over historical sexual abuse allegations. The singer was told by police last month that there would be no charges and the investigation had been dropped.
LOCAL NATIVES pulled off a Beatle-esque rooftop concert in Silver Lake.
MARVIN GAYE: Ten of His Best.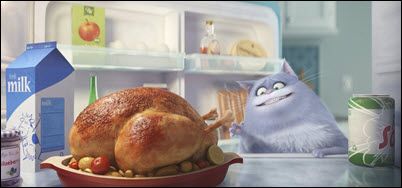 WEEKEND BOX OFFICE: The Secret Life of Pets blew away all competition, topping the chart with 103.2MM, which is mightily impressive for a new property (compare with Pixar's Inside Out, which opened ~90MM). People like funny animals. The Legend of Tarzan placed with 20.6MM; that 47 percent drop would look good if it didn't have an 81.4MM domestic total against a 180MM production budget. Finding Dory shows with 20.4MM, off a decent 51 percent, given the stampeding Pets. Mike and Dave Need Wedding Dates debuted in the fourth slot with 16.6MM, which isn't exactly bad against a 33MM production budget, but a continuation of a lagging year for comedies. Can folks really be waiting for the Ghostbusters reboot? The Purge: Election Year rounded out the Top Five with 11.7MM on a 63 percent drop typical of this frannchise. Below the fold, Central Intelligence is performing well for a comedy this year, and The Shallows is quietly holding its own, while Independence Day: Resurgence and The BFG are flopping rather brutally.
DEREK JETER & HANNAH DAVIS tied the knot Saturday in an intimate ceremony at Meadowood Napa Valley Resort in St. Helena, California.
CHAKA KHAN and her sister have entered a drug rehabilitation program to battle their addictions to prescription drugs.
LAMAR ODOM requested that the judge deny spousal support to Khloe Kardashian in their divorce proceedings.
TAYLOR SWIFT & TOM HIDDLESTON were spotted Down Under.
ALANIS MORISSETTE and rapper husband Mario "Souleye" Treadway welcomed their second child, a daughter.
THE U.S. & RUSSIA expelled a few of each others diplomats.
VENEZUELA: Pres Maduro has managed to almost completely sideline the legislature with the help of the Supreme Court, and now the ruling socialist party is talking about shutting congress down altogether.
NORTH KOREA fired a submarine-launched ballistic missile on Saturday but the launch appears to have failed in the early stages of flight, South Korea's military said.
IRAN's proliferation activities span eight German states and involve a range of activities to advance its chemical and biological warfare capabilities, as well as its nuclear and missile programs. Also, Iran said Saturday it will continue its ballistic missile program, after the U.N. Secretary-General Ban Ki-Moon said that the missile tests aren't in the spirit of the country's landmark nuclear deal with world powers.
A SQUIRREL escapes a hawk. They're crafty.
LLAMAS threatened the Tour de France.
SPIDERS "as big as dinner plates" in Queensland? Not quite, but plenty big.
CYBORG LOCUSTS could play an important role in national security.