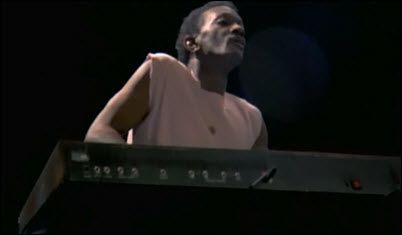 BERNIE WORRELL, the keyboardist whose anarchic solos and Moog synthesizer bass lines with Parliament-Funkadelic indelibly changed the sound of funk and hip-hop, died on Friday at his home in Everson, Wash. He was 72. I never saw him with P-Funk (NPR has your tribute there), but did witness his immense talent with the Talking Heads on live versions of songs like "Life During Wartime," and "Burning Down the House," and again a few years later with the Golden Palominos, among a lineup including Syd Straw, Chris Stamey, and Jack Bruce.
THE AVETT BROTHERS stopped by The Current for a chat and mini-set.
MARY CHAPIN CARPENTER stopped by World Cafe Live for a chat and mini-set.
HOT HOT HEAT's final album is one of those streaming via Spotify and Brooklyn Vegan. (The Lees of Memory LP is there also)
THE BLACK HOLLIES with the grainy, garagey "Tell Me What You Want"

KATHLEEN HANNA talks to SPIN about her darkest album yet and the unlikely punk influence of a late R & B diva.

ROBBIE FULKS talks to PopMatters about trusting his intuition not only in the studio but with songwriting.

FOALS frontman Yannis Philippakis talks touring, fighting - and DIY.

RALPH STANLEY, a bluegrass legend popularized by the Coen Bros' O Brother, Where Art Thou?, has died aged 89.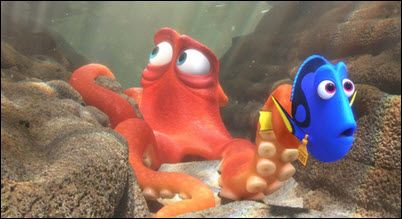 WEEKEND BOX OFFICE: Finding Dory repeats atop the chart with 73.2MM on a leggy 46 percent drop, besting the debut of Independence Day: Resurgence, which placed with a must-be-disappointing 41.6MM. The alien invasion sequel falls well short of the original and last year's mega-smash, nostalgia-tinged Jurassic World reboot, and may struggle to recoup its total cost on the big screen (unless the actual July 4th weekend gives it a boost in the US, despite bad reviews). With a few major exceptions, this has not been a great year for sequels so far. Central Intelligence shows with 18.4MM on a leggy 48 percent drop, performing better than Kevin Harts recent output, though it may yet take The Rock's appeal in overseas markets (where it has only grossed 14MM to date). The Shallows debuts in the fourth slot with 16.7MM, double its tracking estimate and almost the movie's production budget; overseas markets could provide a huge return on investment. The debut of Free State of Jones rounded out the Top Five with 7.8MM, which is not good against a 50MM production budget. Below the fold, one other sequel that has done well is The Conjuring 2, which currently has a worldwide take of 243MM against a 40MM production budget.
TAYLOR SWIFT & TOM HIDDLESTON met each other's parents in trips to Nashville and the UK.
CHRIS EVANS & JENNY SLATE have taken their relationship public.
KANYE WEST unveiled a NSFW video for his single "Famous." Because he's edgy, you know.
50 CENT was arrested for profanity in St. Kitts in the Caribbean.
JOHNNY MANZIEL's attorney expressed doubts about the Heisman Trophy-winning quarterback's ability to stay clean in a lengthy text message accidentally sent to The Associated Press. That's a firing.
AUDRINA PARTRIDGE delivered her first child, a girl, on Friday.
STAR TREK has issued rules for fan films.
THE GEORGE LUCAS MUSEUM has given up on Chicago in favor of California.
BREXIT: The UK has voted to leave the European Union; the BBC explains. Conservative Prime Minister Cameron, who backed remaining in the EU, resigned; the rival Labour Party has also been rocked. Of course, given the long history of other nations ultimately ignoring their own EU-related referenda, I'll believe it when I see it.
NORTH KOREA is taunting its rivals after testing two mid-range missiles.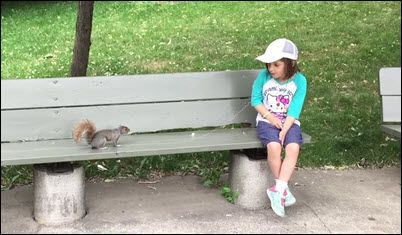 THE SQUIRREL THREAT. Some will actually find a squirrel removing a girl's tooth amusing.
RATTLESNAKES Lead 'Hungry, Horny, Gregarious' Lives.
A 16-FT PYTHON turned up in an Aussie bedroom.
SWEE PEA RAMBO, blind with an oozing sore, is crowned World's Ugliest Dog.