THE WEEKEND STARTS HERE: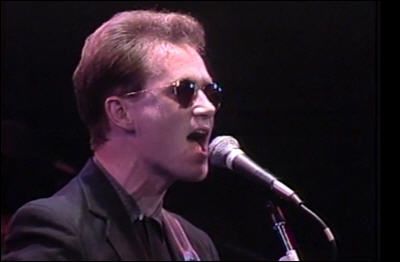 ....with MARSHALL CRENSHAW! Live at The Ritz, July 6, 1985. Your setlist includes: "Blues Is King," "Whenever You're On My Mind," "Shake Rattle And Roll," "Our Town," "Maryann," "Right Now," "The Distance Between Me And You," "Someday Someway," "Little Wild One," " I'm Sorry (But So Is Brenda Lee)," "Yvonne," "There She Goes Again," "Cynical Girl," "Shake Up Their Minds," and "Soldier Of Love."
VIOLENT FEMMES stopped by WFUV's Studio A for a chat and mini-set.
BRIAN WILSON played some Beach Boys classics on World Cafe Live.
BELLOWS played a Tiny Desk Concert at the NPR offices.
ALL SONGS CONSIDERED: New tracks from Beirut, Adult Mom, Jessie Jones and more highlight the latest edition.
COUNTRY SOUL SISTERS II: An Aquarium Drunkard mixtape.
THE ISLEY BROTHERS: "Shout." Shindig. Friday. A little bit louder now.
SHARON VAN ETTEN shares festival plans, tips and memories at The Guardian.
CALEXICO: Joey Burns talks to the Village Voice about finding inspiration in Mexico and Greece.
JIMMY PAGE, age 19, talks about working as a session musician.
CARNIVAL MUSIC: NPR examines why amusement parks favor the 80s, apart from wanting to imitate my Summer mixes.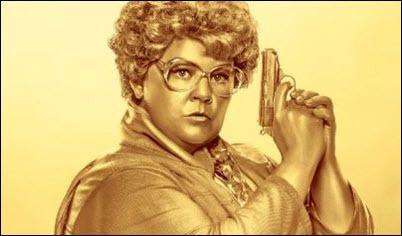 NOW SHOWING: This weekend's wide releases include Spy, which is currently scoring 94 percent on the ol Tomatometer; Entourage, which opened Wednesday scoring 31 percent; and Insidious: Chapter 3, scoring 57 percent. The Brian Wilson biopic Love and Mercy opens at 88 percent, but not in wide release.
CAITLIN JENNER is roughly five times more lucrative than Bruce, which helps when you spend 70 grand on your new face.
KATE HUDSON & DEREK HOUGH are hooking up again.
NICHELLE NICHOLS, a/k/a Star Trek's Lt. Uhura, was hospitalized after a mild stroke.
MACBETH, starring Michael fassbender and Marion Cotillard, has a trailer online.
MISSION IMPOSSIBLE: ROGUE NATION has a new trailer online.
TURKEY: Kurds may rally behind a pro-Kurdish opposition party in a parliamentary election on Sunday and potentially cost President Tayyip Erdogan the AKP majority he wants to help guarantee him executive powers.
IRAN: Since the beginning of 2014, representatives from Israel and Saudi Arabia have had five secret meetings to discuss a common foe, Iran. On Thursday, the two countries came out of the closet by revealing this covert diplomacy at the Council on Foreign Relations in Washington.
SYRIA: Islamic State jihadists, emboldened by a string of battlefield victories, have advanced to the gates of the city of Hasakeh after intense fighting with regime troops.
IRAQ: The government's moves to stem the flow of Anbar men into Baghdad is worsening the plight of the displaced—the bulk of them Sunnis—and creating new hostilities that will far outlast the current battle.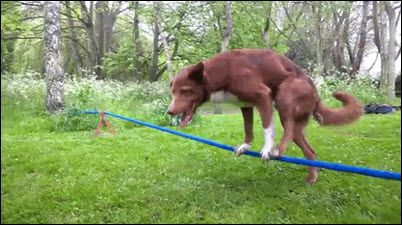 A DOG does a handstand on a tightrope.
KANGAROOS look like they're taking steroids Down Under.
A DEER crashed through a window in a building housing a Harrisonburg, VA, day care, leaving only blood, glass and debris.
A DRUNK HEDGEHOG was removed from the street by ambulance.