RECORD VISITS ON MONDAY...and some server crashes on Tuesday! Thanks for stopping by, everyone.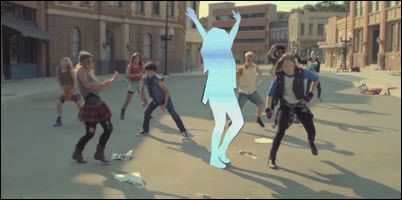 NEKO CASE dropped a video for "Man" in conjunction with her vinyl box set.
WOLF ALICE played a Tiny Desk Concert.
NATALIE MERCHANT played a Tiny Desk Concert.
BLOC PARTY is advance streaming HYMNS.
THE FEELIES, Live in NYC, Dec. 14, 1977.
YUCK covers Fugazi's "Cashout."
THE COATHANGERS drop "Make It Right" ahead of Nosebleed Weekend.
ALBERT LEE covers Jimmy Webb's "If You See Me Getting Smaller," one of my favorite Webb tunes, though (afaik) never a hit for anyone.
DAVID BOWIE: Trent Reznor eflects on the "validating and surreal" experience of working with his musical idol.
VAMPIRE WEEKEND co-founder and songwriter Rostam Batmanglij has left the band.
REGINA SPEKTOR, profiled by The Guardian.
DAUGHTER guitarist and producer Igor Haefeli talks to ClashMusic about short stories, heavy lyrics and of course, the making of their new album.
EMILY BLUNT & JOHN KRASINSKI are expecting their second child.
ABE VIGODA, best known for his roles as mobster Tessio in "The Godfather" and as Detective Sgt. Fish in TV's "Barney Miller" and a spinoff series in which he starred, has died. He was 94 and died in New Jersey of natural causes. Yes, really.
MAD MAX director George Miller is amazed by the fan reaction to Fury Road.
THE BIRTH OF A NATION, a movie about the 1831 slave rebellion led by Nat Turner, was acquired for a record 17.5mm by Fox Searchlight.
THE EPIC FAIL of Hollywood's Hottest Algorithm.
THE ISLAMIC STATE has created a whole "industry" out of the production of fake passports, a high-level French official said.
LIBYA's internationally recognized parliament on Monday rejected a U.N.-sponsored unity government with rival authorities based in Tripoli, dealing a blow to months of efforts aimed at bridging a political divide that has undermined the fight against Islamic militants.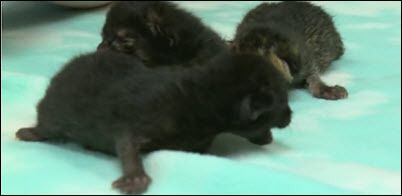 THREE ABANDONED KITTENS get a second chance.
A CRAB grabbed a knife, backed out of a restaurant.
BIRDS OF PREY aren't for kissing. The More You Know.
A GOAT TESTICLE DOCTOR made a fortune, and later a sensation at Sundance.