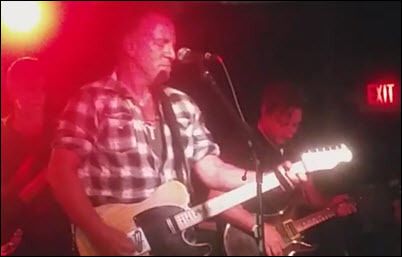 BRUCE SPRINGSTEEN stopped by the Wonder Bar to help out fmr Iron City Houserockers frontman Joe Grushecky with "Darkness on the Edge of Town."
PAUL WELLER talks to WFUV and shares some of his new music.
CHRISTOPER OWENS palyed a mini-set for KEXP's Midday Show.
THE STAVES stopped by The Current for a chat and mini-set.
CHRIS BAIO of Vampire Weekend stopped by Morning Becomes Eclectic for a session.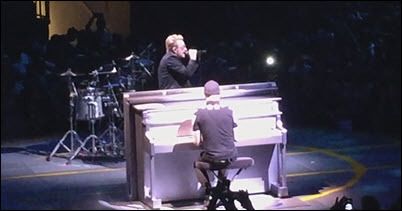 U2 played "October" for the first time in 26 years at MSG.
JIMMY PAGE talks to NME about future projects, and perhaps Led Zeppelin.
ALBERT HAMMOND, JR gets a lengthy profile at Stereogum, including his "Side Boob."
NOEL GALLAGER will be talking about Oasis, his brother, the 90s, Britpop, and New Labour on the BBC.
AC/DC's former drummer Phil Rudd is back behind bars just 10 days after being sentenced on drug and threatening to kill charges in New Zealand.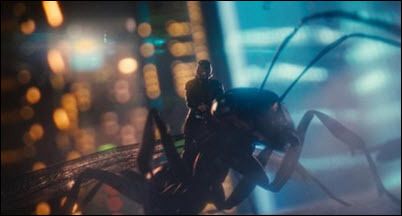 WEEKEND BOX OFFICE: Ant-Man tops the chart with 58MM, respectable, tho a couple million below projections. Against a 130MM budget, an "A" Cinemascore should keep it leggy enough that the overseas markets will bring it to breakeven in theaters, while setting up the next phase of the Marvel Cinematic Universe. Minions places with 50MM, on a steeper-than-expected 57 percent drop; perhaps families went to Ant-Man. At 625MM worldwide against a 74MM budget, the animated film is doing just fine, thank you very much. The Trainwreck debut showed with 30MM, well above projections in the 20MM range. Against a 35MM budget, with good reviews and an "A-" Cinemascore, this should have no problem making money. Inside Out takes the fourth slot with 11.7MM on a 34 percent drop, and it still has a chance to be Pixar's second-biigest movie behind Toy Story 3. Jurassic World finally tumbled from second to round out the Top 5 with 11.4MM on a 37 percent drop; it becomes the fourth film to top 600MM domestic, and has surpasssed 15. Billion worldwide.
TRAINWRECK may be first and foremost a star vehicle for rising comedienne Amy Schumer, who also wrote the script. But what you need to know is that it was directed by Judd Apatow, who is know best for movies like Knocked Up. Trainwrecked is largely the same type of story of a person with issues inspired to self-improvement by the prospect of love -- just with a gender reversal. Think of Schumer as the female Seth Rogen here. Schumer's script is a worthy entry in this genre, with the requisite abount of sex and drug jokes one might expect in an Apatow movie, and Apatow directs it well, including the many cameos from non-actors like LeBron James (who does respectably here). There's also a subplot involving Colin Quinn as Schumer's Dad (and the source of her psychological problems), the circumstances of which may be familiar to, say, people my age.
BILL COSBY talked about how fame and drugs helped him seduce young women in a 10-year-old deposition for a lawsuit filed by a young woman who accused him of drugging and molesting her.
DEMI MOORE ended up with a dead man in her swimming pool. Not her fault tho.
SIRS PATRICK STEWART & IAN McKELLEN deliver Taylor Swift's "Bad Blood" and "Blank Space".
WOODY ALLEN loves Emma Stone. If only she were younger.
GWYNETH PALTROW actually talked sense to her kids.
ALEX ROCCO, best-known for playing Moe Greene in The Godfather while you were going out with cheerleaders, died Saturday at 79.
IRANIAN Supreme Leader Ayatollah Ali Khamenei said on Saturday the nuclear deal with world powers did not signal any wider shift in Iran's relationship with Washington or its policies in the Middle East. Kyle Orton (not from the NFL) outlines the strengths and weaknesses of the deal.
A DOG does a forward flip...of sorts.
THE LOCH NESS MONSTER is most likely a large catfish, according to an expert who has spent 24 years searching for Nessie.
SALAMANDERS join sperm-based flash mobs.
A BEAR broke into the Colorado Cherry Company and ate the pies...except one.