THE WEEKEND STARTS HERE:
...with A CHRISTMAS SHINDIG! The full episode has gone dark, but still-available clips from 1964 include The Beach Boys' "Dance, Dance, Dance," Bobby Sherman and Donna Loren singing "Keep on Searching," the Righteous Brothers doing "The Jerk" and an awesome milk commercial, Marvin Gaye with "How Sweet It Is To Be Loved By You" and Adam Faith with "Watch Your Step," Donna Loren returning with a Spector-esque, but rougher "Santa Claus is Coming to Town," and The Beach Boys deliver a set including "Little Saint Nick," "Monster Mash" (yes, really) "Papa Oom Mow Mow," and "Johnny B. Goode." Lastly, we have Marvin Gaye with "Hitch Hike" and The Beach Boys on "We Three Kings."
THE DECEMBERISTS' Colin Meloy stopped by WFUV for a chat and mini-set.
M WARD stopped by Morning Becomes Eclectic for a session sans Zooey.
WE ARE THE WILLOWS stopped by The Current for a chat and mini-set.
SONGS WE LOVE 2014 is a streaming mix at NPR.
THE JUILIANA HATFIELD THREE drops "If I Could" ahead of a reunion LP.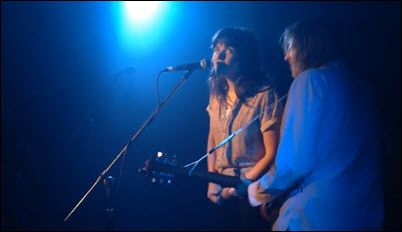 COURTNEY BARNETT & EVAN DANDO duet on his Lemonheads nugget, "Being Around."
BELLE & SEBASTIAN is profiled at length in The Guardian.
SMASHING PUMPKINS frontman Billy Corgan talks to Rolling Stone about losing his fanbase.
TEN BADASS ANTI-HOLIDAY TRACKS from the Houston Press. (Thx, LHB.)
THE 5 BEST TOM PETTY ALBUMS OF 2014 that Tom Petty did not release and had no involvement in whatsoever.
THE CUTOUT BIN takes another hiatus this week, as I'm just getting over a sinus infection. 98.6 as I write this, though. Whoo!
NOW SHOWING:This weekend's wide releases are Exodus: Gods and Kings, which is currently scoring 32 percent on the ol' Tomatometer (Ridley Scott, where's your Messiah now?); and Top Five, currently scoring 93 percent.
SCOTT RUDIN, bigtime movie producer, issued a public apology for the racially insensitive comments regarding President Obama that surfaced in an exchange of hacked private e-mails between him and Sony Pictures Entertainment chairman Amy Pascal.
KEIRA KNIGHTLEY is expecting her first child with her husband, Klaxons singer James Righton.
BILL COSBY: Vanity Fair has published an article by one of his accusers, Beverly Johnson.
ZOOEY DESCHANEL is being sued because she allegedly broke a horse.
INSIDE OUT: The next Pixar pic has a trailer online.
INDONESIA: The new head of Indonesia's counterterrorism agency warned that the number of Indonesians joining the Islamic State has more than tripled since June, and said the total number of Indonesians who have joined the group in Iraq and Syria is about 514.
SYRIA's military and ISIS may be sworn enemies but instead of wiping each other off the battlefield they have been delicately dancing around each other.
BOKO HARAM: The Other Islamic State.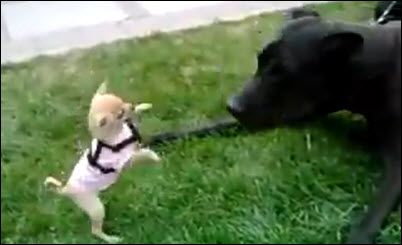 CHIHUAHUA vs GREAT DANE: Who you got?
THOUSANDS OF CROWS roosting at night in a western Ohio city's downtown have some residents comparing the landscape with the Alfred Hitchcock movie The Birds as they work to drive them away.
PACIFIC BARRELEYE: A deep-sea fish with tubular eyes and a transparent head.
CAT FANCY is dead; Long Live Catster (and Dogster).