U2 plays their Rattle And Hum B.B. King collaboration "When Love Comes To Town" for the first time in 22 years, to honor the late, great bluesman. BOUNS: The Edge 0, edge 1.
UNKNOWN MORTAL ORCHESTRA advance stream Multi-Love.
SHANA CLEVELAND & THE SANDCASTLES advance stream Oh Man, Cover The Ground.
LOS HIJOS DE LA MONTANA advance stream a self-titled album.
TWIN SHADOW stopped by World Cafe for a chat and mini-set.
KENNY ROGERS & THE FIRST EDITION: "I Just Dropped In (To See What Condition My Condition Was In)." Yeah. Yeah. Oh, Yeah.
THE MILK CARTON KIDS do a wide-ranging interview with No Depression.
FATHER JOHN MISTY answers your relationship questions. Badly.
BESSIE SMITH: NPR and the Daily Beast are among those who covered the HBO movie about the seminal blues singer, headlined by Queen Latifah.
YOUR BAND SUCKS: What I Saw at Indie Rock's Failed Revolution (But Can No Longer Hear) is excerpted by Pitchfork...but not the core thesis.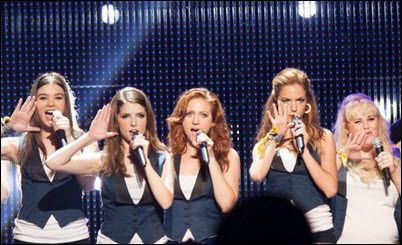 WEEKEND BOX OFFICE: Pitch Perfect 2 tops the chart with 70.3MM, exceeding projections and opening like a block buster against a 29MM budget. The reviews aren;t as good for this sequel, but the word-of-mouth is suggesting big biz thru Memorial Day at least. Mad Max: Fury Road placed with 44.4MM, also a little ahead of expectations; even with 100MM+ globally, the WB may regret not having put this on more 2-D screens, esp. with more action pics debuting soon. Avengers: Age of Ultron shows with 38.8MM, finally dropping a big 50 percent, but already hundreds of millions in the black. Hot Pursuit takes the fourth slot with 5.8MM, plummeting 59 percent in its second frame. Paul Blart: Mall Cop 2 rounds out the Top 5 with 3.6MM, and it's likely in the black now.
LINDSAY LOHAN vows to become a fugitive from justice and will flee to Monaco if she doesn't complete her community service on time.
DAVID LYNCH has returned to the Twin Peaks reboot at Showtime, which will have eeven more episodes now.
BILL COSBY appeared on Good Morning America this morning to talk about his campaign to improve education in Alabama, but gave rambling answers to questions about allegations of sexual assault.
MATTHEW McCONNAUGHEY's new drama, The Sea of Trees, was screened to a chorus of boos during two press showings May 15 at the 68th annual Cannes Film Festival in France. Alwrong alwrong alwrong.
STAR WARS: THE FORCE AWAKENS may include at least one uncredited A-lister.
MAD MEN: Of the finale, I will say only that it confirmed my strong opinion that the show was always a black comedy.
SAUDI ARABIA has taken the "strategic decision" to acquire "off-the-shelf" atomic weapons from Pakistan, risking a new arms race in the Middle East, according to senior American officials.
SYRIA: The U.S. government was informed months ago that an international monitoring body found traces of chemical weapons that President Bashar al-Assad had promised to turn over, including sarin gas -- a clear violation of the deal he struck with President Obama after crossing the administration's "red line" two years ago.
THE ISLAMIC STATE seized control of the city of Ramadi on Sunday, sending Iraqi forces racing out of the city in a major loss despite the support of U.S.-led airstrikes targeting the extremists.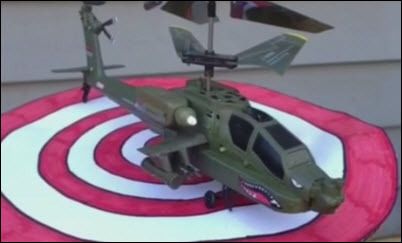 WE DONT WANT TO RUIN THE SURPRISE, But We Promise This Isn't Clickbait.
IT'S RAINING SPIDERS iN Australia.
BISONS don't want to be in your selfie. The More You Know.
THE DUNWOODY BEAR was spotted again.