THE HOLIDAY WEEKEND STARTS HERE... with FAVES 2015! I occasionally hear from folks who want to know what music -- from among all of the posts I do here -- I recommend. To some degree, I recommend all of it, unless I expressly write otherwise (e.g., it's not my thing, but it might be yours). With the holiday shopping season upon us, I have tried to make a list of reasonable size. It's an unordered list. I likely will have overlooked something that I really dig. Some of these are grouped together, because that's the way they occurred to me at the moment. And note these are my faves; I'm not purporting to list the "Best" albums of the year.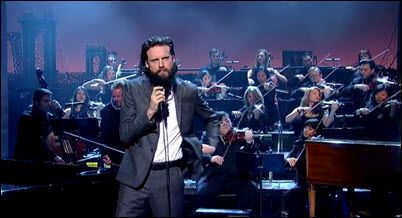 FATHER JOHN MISTY: At the time, I thought Josh Tillman was kind of crazy to leave Fleet Foxes for his solo pseudo-persona. It turns out that we've heard little from Fleet Foxes since (which still irks me). And Tillman has proved himself to be kind of crazy, but in a good ways. I Love You, Honeybear is a seamless blend of West Coast singer-songwriter Americana and Van Morrison-esque arrangements supporting meditations on relationships that are by turns acerbic and deeply resonant.
RYLEY WALKER: As Pate frontman Jon Pratt once remarked (probably paraphrasing Luke) It's hard to be a prophet in your hometown. Accordingly, I must give a shout to the Chicago-based guitarist-songwriter's Primrose Green, which neatly recalls the heyday of British folk-rock without slavishly aping it. A nice companion to the Misty album, methinks.
KURT VILE: The internet may have forever changed this dynamic, but when I was in college, and "college rock" was in its infancy, I tended to feel like a fan of college football, or minor-league baseball, in the sense it was fascinating to watch bands work on making it to the bigs, or decide it simply wasn't for them. On B'lieve I'm Goin Down… Vile continues to carve out a niche not unlike the one Neil Young carved out for himself in the 70s,though this one is less Crazy Horse and more pastoral than his previous LP. Like Young, he seems content to wander (or stumble) along his own path, perhaps flirting with the mainstream while not wading fully into it. Not bad for a former forklift driver.
COURTNEY BARNETT may be this year's indie "It Girl," but Sometimes I Sit and Think, and Sometimes I Just Sit confidently lives up to the hype buzz launched from her debut EP. In terms of writing chops, early Liz Phair may be the closest comp (if less profane), but musically, she also recalls many other faves of the mid-90s, such as Beck, the Breeders and Pavement.
SUFJAN STEVENS: After grandly orchestrated concept albums and a flirtation with electronica, Stevens released Carrie & Lowell, which harnesses his prodigious lyrical skill to a predominantly acoustic meditation on the death of his mother and his relationship with her and his stepfather. It's arguably his best work to date, albeit a very tough listen.
JD McPHERSON: Sometimes, you just want to hear new, yet classic, Rock 'N Roll (as opposed to Rock). That's when you reach for Let The Good Times Roll. There's little need to re-invent the wheel when you already have a hot rod in your garage.
GUANTANAMO BAYWATCH: Their sophomore LP, Darling...It's Too Late is no slump; in fact, it's a great improvement upon their forgettable debut and a catchy mashup of vintage garage and surf sounds, with just the hint of R & B you might have found on an early Stones or Chesterfield Kings album.
LEON BRIDGES:A star run at SXSW lifted Bridges to the top of the current crop of artists working the vintage R&B sound. Coming Home may recall Sam Cooke a bit too much at times, but Leon's exquisite vocals will keep ears peeled for some time to come.
JASON ISBELL: Southeastern, which reflected his struggle with addicition, established Isbell as an artistic force outside the Drive-By Truckers. Something More Than Free may not be an identical artistic triumph, but it's enough of one to suggest Isbell doesn't need demons (at least ones quite as demonic) as a muse -- which makes me feel less guilty enjoying this particular collection of quality Americana. It's also hard to go wrong with The Lone Bellow's Then Came the Morning.
TOBIAS ESSO, JR: Getting compared to the likes of Harry Nilsson and early Randy Newman on your debut is an awfully high bar, and I don't know that Goon clears it. But I do know that Nilsson is dead and Newman is soundtracking Pixar movies, so this was as close as you were going to get from a piano-based singer-songwriter in 2015, and that's not chopped liver.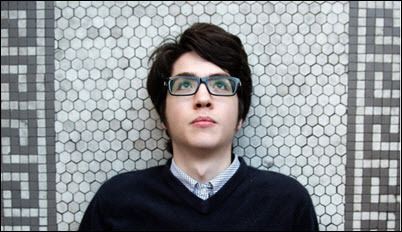 CAR SEAT HEADREST, a/k/a Will Toledo (also not his real name) delivered Teens of Style, his first on a label (Matador) and a lo-fi gem in the ballpark of Guided By Voices, Pavement, and early Telekinesis. It's also mostly in the style he's been delivering for five years, unbeknownst to me. Indeed, Teens of Style reworks some tracks from of his earlier efforts, making it a natural introduction of sorts to Toldeo's more mature and accessible catalog.
TITUS ANDRONICUS: The Most Lamentable Tragedy, a sprawling and eclectic 100-minute rock opera that marries the ambition of The Monitor to the more personal concerns of Local Business. Patrick Stickles may be the closes Millennials get to The Replacements and Husker Du (The Hold Steady notwithstanding) and I suspect the kids are missing out.
WAVVES: On V, Nathan Williams doesn't depart much from his patented formula of skuzzy, punky pop. Then again, it's a good formula. Mike Love would approve, if it didn't appeal so much to stoners. Wavves also teamed with the Cloud Nothings on No Life For Me, which is almost as good.
TAME IMPALA: Currents admittedly falls closer to Daft Punk than my wheelhouse or the psychedelia with which the band previously made my Faves list. Nevertheless, the songwriting is strong as ever, and shows a commitment to the album as an art form that is refereshing in the internet era of endless singles-grazing (though I love that also, given how much it reminds me of the 60s). Django Django's Born Under Saturn is also in this general space.
THEE OH SEES have put out at least a dozen albums (14, iirc) but Mutilator Defeated At Last is one of their stronger efforts, with enough variation in their psych-garage universe to keep things interesting. Maybe the album for those of you missing the old Tame Impala. Or maybe you want the real deal from The Sonics, whose This Is The Sonics found Seattle's garage icons picking up right where they left off.
DESTROYER: Dan Bejar, expanding on the 70s soft-rock he re-imagined on Kaputt, uses Poison Season to celebrate the Young Americans-Hunky Dory era of David Bowie, with flourishes of early Springsteen and Lou Reed. If that makes Poison Season a bit less unified than its predecessor LP, so be it. By turns baroque and funky, it's an album that easily soundtracks your day in regular rotation.
DEERHUNTER: I don't know what happened to Bradford Cox, but he decided to make his most accessible album to date, Fading Frontier. Cox claimed to be influenced by REM, Tom Petty, and INXS, and I sort of believe it.
LOWER DENS: I don't know what happened to Jana Hunter, but she decided to make her most accessible album to date, Escape from Evil, which borrows more from the synthier side of the 80s -- a-Ha, 'Til Tuesday,
JEFF LYNNE's ELO: Perhaps you've heard of ELO. But it's worth noting that Alone In The Universe is a mature and yet familar-sounding album from an artist whom post-Punk indie rock has always oddly embraced. A Not Guilty pleasure, if not his best.
KEITH RICHARDS: Maybe you've heard of him also. But Crosseyed Heart is a solid solo effort from the Rolling Stone, even if I would've done something a little different with the backing vocals on a couple of tracks.
HONORABLE MENTIONS: Wilco, Bob Dylan's latest Bootleg Series, Sleater-Kinney, Mountain Goats, Joanna Newsom, Richard Thompson, Lord Huron, Eagles of Death Metal and the Alabama Shakes are among those I'm simply to lazy to write about at this hour. But I figure you're almost as familiar with them as ELO or Keef Richards, Lord of the Undead. if not, check 'em out.
A CHARLIE BROWN THANKSGIVING: It's always somewhere on the net.
WKRP: "Turkeys Away," in its entirety. And here's the turkey giveaway by itself.
THANKSGIVING has a lot of myths, both traditional and the new "Pilgrims were evil" o­nes taught in some public schools. Not to mention the fights over kindergarteners dressing as Native Americans. However, if you read the journal of William Bradford -- who served some 35 years as governor of the Pilgims' colony -- you quickly discover that the Pilgrims' relationship with the natives was complex. Ultimately, Bradford quieted internal discontent by doing away with the collectivism of a company town and granting property rights.
NOW SHOWING? Did that yesterday; check it out.