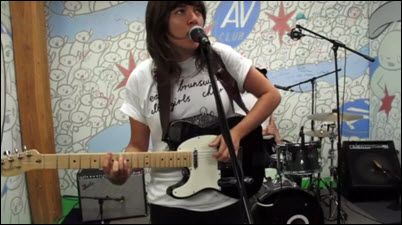 COURTNEY BARNETT plays The Breeders' "Cannonball" for the A.V. Club Undercover.
ROBYN HITCHCOCK advance streams The Man Upstairs.
HISS GOLDEN MESSENGER advance streams Lateness Of Dancers.
THE UKIAH DRAG advance streams In The Reaper's Quarters.
JENS LEKMAN drops three new tracks in his "WWJD" mixtape.
NUDE BEACH drops "See My Way" ahead of 77.
THE NEW BASEMENT TAPES: Elvis Costello, T-Bone Burnett & Co. add music to Bob Dylan's lyrics on "Married to My Hack."
COLIN BLUNSTONE & ROD ARGENT play "Time Of The Season" on Belgian TV.
PERFUME GENIUS talks to Stereogum about the new LP and video.
GREIL MARCUS talks to All Things Considered about his new book, The History of Rock N Roll in Ten Songs.
FRIGHTENED RABBIT frontman Scott Hutchison talks to the A.V. Club about the songwriting of Tom Petty, Elvis Costello and more.
JIMI JAMESON, the post-"Eye Of The Tiger" Survivor vocalist, has died of a heart attack at 63.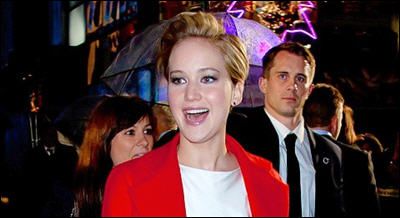 CELEBRITY PHONE HACKING: Apple states it was a targeted attack amd " None of the cases we have investigated has resulted from any breach in any of Apple's systems including iCloud or Find my iPhone."
EMMY ROSSUM thinks texting dudes is too dangerous. Yep.
JUSTIN BIEBER got arrested in Canada after crashing his ATV into a minivan driven by paparazzi.
CHRIS BROWN pleaded guilty on Tuesday to punching a man in the face outside a Washington hotel, an assault that occurred while the singer was on probation for attacking his then-girlfriend Rihanna.
CARRIE UNDERWOOD is expecting her first child with her husband, NHL player Mike Fisher.
CEE-LO GREEN's reality show got cancelled after tweets over the weekend about the nature of rape.
STAR WARS: EPISODE VII picks up another Game Of Thrones alumnus.
THE UNITED KINGDOM: Home Secretary Theresa May told members of Parliament "institutionalised political correctness" had contributed to the authorities turning a blind eye to the sexual abuse of at least 1,400 in Rotherham between 1997 to 2013. Of course, The Guardian's report on the subject isn't at all specific about the nature of that political correctness (although they mention it in passing here), suggesting the UK is not quite done with political correctness just yet.
FRANCE: Two teenage girls have been arrested on suspicion of conspiring to blow up a synagogue in Lyon.
RUSSIA is to alter its military strategy as a result of the Ukraine crisis and Nato's presence in eastern Europe, a top Russian official says.
NIGERIA: Islamist Boko Haram insurgents have overrun much of a northeastern Nigerian town after hours of fighting that has killed scores and displaced thousands of residents, several security sources said on Tuesday.
SOMALIA: Al-Shabab's top leader was travelling in one of two vehicles hit Monday night by a U.S. military strike.
SAUDI ARABIA: Authorities arrested 88 members of a large al Qaeda cell that was reportedly planning assassinations in Saudi Arabia as well as other attacks both inside and outside the country; the suspects, all Saudis except for three Yemenis, had contacts with terror groups abroad, and 59 of the suspects had served previous jail terms for similar offenses. Can't imagine how that happened.
THE ISLAMIC STATE released a video Tuesday purporting to show the beheading of U.S. hostage Steven J. Sotloff, a journalist kidnapped in Syria. Amnesty International on Tuesday accused Islamic State fighters of "systematic ethnic cleansing" in northern Iraq. Iraq is learning to loathe the IS as much as Syrians do. One of the Islamic State terror group's key financiers was director of a Muslim faith school in Birmingham, UK.
THE SQUIRREL THREAT: A militant rodent disrupts a NASCAR race.
GECKOS sent to get it on aboard the the Foton M-4 satellite didn't make it.
RADIOACTIVE WILD BOARS roam German forests.
A PERSIAN CAT sends its owner to the hospital.