THE WEEKEND STARTS HERE:
...with HARRY NILSSON! The BBC aired "The Music of Nilsson" in 1971, including a mashup of "Mr. Richland's Favorite Song" and "One," "Gotta Get Up," a medley of "Walk Right Back," "Cathy's Clown" and "Let The Good Times Roll," followed by a really moving take on "Life Line." Then there are "Joy," "Without Her," "Coconut" and "1941."
THE OLD 97s played a set at Hill Country Live for WFUV.
STEPHEN MALKMUS & THE JICKS stopped by KEXP to perform songs from Wig Out at Jagbags.
RICHARD BARONE (The Bongos) visited WFUV for a chat and mini-set.
LAKE STREET DIVE plays a short set on the Mountain Stage.
DOBIE GRAY is in with "The In Crowd."
BOB DYLAN & FRANK SINATRA: Twin Titans of American Music.
BILLY CORGAN writes about opening for Jane's Addiction in 1988 to mark the upcoming 25th anniversary of Nothing's Shocking.
NINA PERSSON (The Cardigans) talks to Under The Radar about going solo, and motherhood.
ST VINCENT: Annie Clark playlists her dinner party on the moon.
CUTOUT BIN: From Eddie & the Hot Rods to Rickie Lee Jones, from Pavement to Steely Dan, from The Crs to Tom Waits, plus Wreckless Eric, Baby Huey, Three Dog Night, Guded By Voices and more -- this Friday's fortuitous finds are streaming from the Pate page at the ol' HM.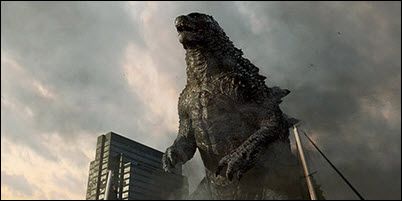 NOW SHOWING: This weekend's wide releases include: Godzilla, which is currently scoring 84 percent on the ol' Tomatometer; and Million Dollar Arm, currently scoring 58 percent.
GODZILLA: Now that's more like it. A much bigger film than the trailers might lead you to believe (surprisingly, I could do actual spoilers), a more satisfying rendition of the beast than the prior, failed reboot of the franchise, and the disaster movie it should be. The humans alright, particularly Ken Watanabe, Bryan Cranston, and David Strathairn...but the real star here is the big lizard. The filmmakers here wisely go the Jaws route of showing you glimpses of the legend before the full reveal, which iseverything it should be, followed by one of the funniest moments in the movie. Godzilla is not perfect. The pacing goes a little off in Act 2. Chances are missed to make you care more about the main human characters (and to give you more Cranston). And for some, the adjustment of the nuclear element in this telling will disappoint some hoping for the familiar morality tale. But overall, a very solid popcorn movie.
SOLANGE KNOWLES & JAY Z state they have worked through their differences and moved on since a video emerged this week showing Solange kicking Jay Z as Beyonce looked on.
JAY Z's company, btw, may be holding up the Kanye/Kim wedding.
ROBIN THICKE will be debuting a new song in his campaign to woo back wife Paula Patton.
LILY ALLEN passed on an icky role in Game Of Thrones.
KATE MIDDLETON's phones were hacked 155 times in eight months.
UKRAINE: Steelworkers employed by Ukraine's biggest tycoon have joined police on patrol in some disputed eastern Ukrainian cities, and the company said Thursday that its officials had struck a deal with police and pro-Russian separatists in one of the cities for the insurgents to leave occupied government buildings.
VENEZUELAN security forces arrested scores of people during a sweep of a busy Caracas avenue as protests against the government heated up amid a widening split within the opposition over whether to back possible US sanctions.
EGYPT: Presidential candidate Abdel Fattah al-Sisi called for US support and equipment to help Egypt fight terrorism. The Army seized 15 tons of bomb-making material from two locations in al Quantara, a town that straddles the Suez Canal.
IRAN: Despite apparently reducing illicit purchases that breach UN sanctions, Iran is pursuing development of ballistic missiles, a confidential UN report says, posing an acute challenge to six powers negotiating with Tehran to rein in its nuclear program.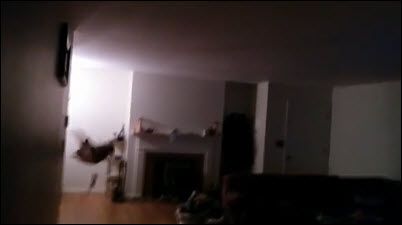 FEDOR THE CAT catches a bat in mid-air. (NSFW language)
TARA, the cat who defended a small boy from a vicious dog, is getting a photoshoot with Cat Fancy.
THE SQUIRREL THREAT: Militant rodents take over a palace built for birds.
A SERVICE PIT BULL accepts a diploma for his late owner.