GIRL CRISIS: Members of Chairlift, Class Actress, Au Revoir Simone, TEEN and more cover the Bangles' hit "Walk Like an Egyptian." (Was actually written by Liam Sternberg, but you know what I mean.)
VAMPIRE WEEKEND advance streams Modern Vampire of the City via iTunes.
PATTY GRIFFIN streams American Kid.
PISTOL ANNIES advance stream Annie Up.
ALL SONGS CONSIDERED: New tracks from the Polyphonic Spree, Akron/Family, Eleanor Friedberger and more highlight the latest edition of the series.
SHARON JONES & THE DAP-KINGS reurn with "Retreat," and it's anything but. My fave of theirs in a while!
MIKAL CRONIN covers The Proclaimers and Sixpence None The Richer on Ukelele.
SUFJAN STEVENS sings on Chris Schlarb's cover of the Beach Boys' "'Til I Die."
ROGUE WAVE drops "Siren's Song" ahead of Nightingale Floors.
SIR PAUL McCARTNEY: "Birthday."
THE INVENTION OF DAVID BOWIE: A longread from the New York Review of Books. (Thx, LHB.)
NOAH AND THE WHALE: Charlie Fink talks to The Observer about the new album, and the last one's PR treadmill: "For us, the coasts are great, then some spots in the South, then it's getting to Chicago. On the way to Chicago is where you find the challenges."
BUILT TO SPILL, ranked by Stereogum.
THE BAND's 10 BEST SONGS, according to Stereogum.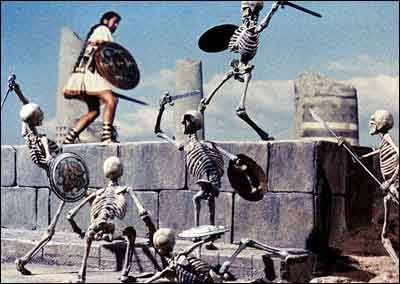 RAY HARRYHAUSEN, the animator and special-effects wizard who found ways to breathe cinematic life into the gargantuan, the mythical and the extinct, died on Tuesday in London. He was 92 and lived in London.
LINDSAY LOHAN is being allowed to take Adderall at the Betty Ford Clinic... for now.
CHARLIE SHEEN & DENISE RICHARDS were in court Tuesday as the judge pored over what sources say is a shocking report about conditions in Brooke Mueller's home.
RACHEL LEIGH COOK and her husband, Vampire Diaries star Daniel Gillies, are expecting their first child.
TIGER WOODS embarrasses LINDSEY VONN at a celebrity gala after party. Shocka.
ANNE HATHAWAY goes blonde.
TOM CRUISE has officially decided to accept Mission: Impossible 5.
GIRLS GONE WILD founder Joe Francis may be going to jail for attacking a woman at his mansion in 2011.
SPOCK vs SPOCK: It's an extended Audi ad, but a good one. Extra points for the song.
THE UNITED STATES: A Pentagon report blamed the Chinese government and military for cyberattacks on US governmental and defense contracting websites, and suggested cyberwarfare has become part of Chinese military strategy.
SYRIA: The US and Russia agreed to try to convene a meeting later this month between the Assad regime and the opposition in an effort to resolve the Syrian conflict.
LIBYA: Defense Minister Barghathi resigned but then withdrew his resignation after being asked to remain by the prime minister and others. The government issued a statement denying that any of the ministers had resigned. Militiamen continue their siege of the Foreign and Justice Ministries. A Navy officer was assassinated in Benghazi. A US diplomat in Tripoli said special operations assistance during the 2012 attack on the Benghazi consulate was requested but denied.
IRAQ: Security forces captured a senior al Qaeda leader in Mahmudiyah just two days after he entered Iraq from Syria, and three al Qaeda fighters who were transporting IEDs in Anbar.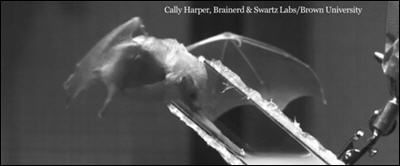 NECTAR-FEEDING BATS may have the most dynamic tongues in the mammal world, according to a new study.
A DOME-HEADED DINOSAUR roughly the size of a large dog once roamed the plains of southern Alberta, a team of Canadian scientists announced Tuesday.
BILLIONS OF CICADAS: A horny insect horde is set to hit the East Coast of America in search of sex after lying dormant for almost two decades.
HOW CAN BUMBLEBEES commit crime?