PATE REUNION: Jon, Mike & Jon (and we hope Ron) will be retaking a stage somewhere near Iowa State University on July 5th, 2013, just one short decade after their last reunion gig. Clear your calendar for something transcendent, a train wreck, or both! If you're on the Facebook, check in with the event page.
THE LONG WEEKEND STARTS HERE:
...with POWER POP! A few of these may be well-known generally, like Cheap Trick's "Way of the World" and Nick Lowe's "Cruel to Be Kind"... and some well-known to fans of the genre, like Dwight Twilley's "I'm On Fire," Shoes "Too Late," The Records' "Starry Eyes," the Flamin' Groovies' "Shake Some Action" and the Plimsouls' "A Million Miles Away" (seen here in a rare live TV slot). Others are well-known to longtime Pate fans, like the Three O'Clock's "Her Head's Revolving" or Let's Active's "Waters Part."
THE NATIONAL stops by World Cafe for a chat and mini-set.
KURT VILE and The Violators return to KEXP for a live set of songs from his newest LP.
MAN OR ASTRO-MAN dropped by KEXP HQ for an ear-drum busting live set of singles from their newest album.
MOUNT MORIAH stopped by the World Cafe for a chat and mini-set.
NEKO CASE covers Iron Maiden's "Number of the Beast" at 54:30.
SURF CITY returns with "It's A Common Life."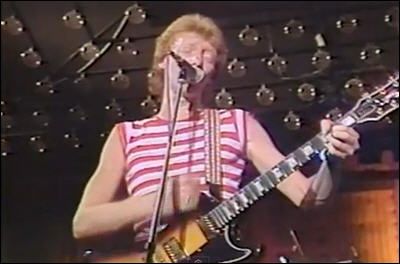 BRAM TCHAIKOVSKY: "Girl Of My Dreams" and "Lady From the USA", live. Because it's Power Pop Friday, of course.
DAWES, coming off stints with Bob Dylan and John Fogerty, is profiled by the L.A. Times.
PRIMAL SCREAM: Bobby Gillespie talks to Stereogum about More Light, Screamadelica and the sad state of music in 2013.
CAROLE KING was awarded the Gershwin Prize for Popular Song and feted at the White House. To quote Friend of Pate Craig O'Neill, "You cannot deny the power of Tapestry."
THE 100 GREATEST INDIE DRUMMERS, according to SPIN, who clearly missed Pate.
50 YEARS, 50 ESSENTIAL LPS, according to Flavorwire.
CUTOUT BIN: From Ike & Tina Turner to Styx, from Elvis Costello to Rainbow, from Junior Wells to Joan Jett, plus Adrian Belew, John Cougar, Temper Trap, Eric Burdon & War and more -- this Friday's fortuitous finds are streaming from the Pate page at the ol' HM.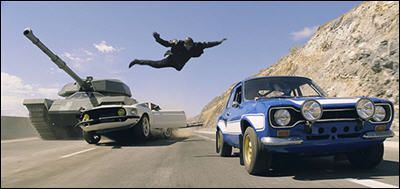 NOW SHOWING: This weekend's wide releases include: the animated Epic, which is currently scoring 67 percent on the ol' Tomatometer; Fast & Furious 6, currently scoring 77 percent; and The Hangover, Part III, scoring 22 percent. Before Midnight opens on 5 screens with 98 percent.
AMANDA BYNES was flat-out rejected from a private jet flight in Jersey this weekend ... after trying to use Google as a substitute for her government ID. And she was arrested by police in her Midtown apartment Thursday night after officers caught her throwing drug paraphernalia out the window, law enforcement sources said.
MILEY CYRUS & LIAM HEMSWORTH: Back on again, for the moment.
LINDSAY LOHAN blew 15K on blow and pills before checking into rehab, according to a man claiming to be her drug dealer. And who would claim to be that who was not?
JUSTIN BIEBER's MONKEY was claimed by Germany.
JENNIFER ANISTON as a stripper? M'kay.
AMANDA SEYFRIED thinks her ''beautiful huge breasts'' made her more attractive.
THE KARDASHIANS: Millions of dollars in debt? It's The Star, so we can only hope.
THE UNITED KINGDOM: Authorities arrested two unnamed suspects, a man and a woman from Greenwich, in the brutal murder of a soldier in Woolwich, and identified one of the suspects at the crime scene as UK-born Michael Olumide Adebolajo, a Muslim convert of Nigerian origin. Both Adebolajo and another suspect are known to authorities and were the subject of counterterrorism investigations in the past eight years. Adelbolajo was a member of the banned UK-based jihadist group Al Muhajiroun, and was often seen handing out Islamist literature in Woolwich. Authorities reportedly stopped one of the suspects last year as he tried to travel to Somalia to join the al Qaeda-linked Shabaab.
SWEDEN: Rioting in Stockholm suburbs continued and spread to southern suburbs including Hagsätra, where rioters attacked a police patrol, seriously wounding one officer. The rioters have thrown rocks at police and firefighters; torched hundreds of cars; and attacked schools, stores, an arts center, a restaurant, and a police station. The unrest in the predominantly Muslim-immigrant areas is being blamed on "social exclusion" and "bleak" economic prospects for youth in these suburbs.
SYRIA: Talks between Assad and Syrian rebels planned for June 10 show both sides realize the crisis is at a stalemate and that only a negotiated solution or foreign military intervention will bring it to a conclusion.
IRAN: Two of the current presidential candidates are suspects in a notorious 1994 terrorist attack.
A DOG saves and nurses A KITTEN... mass hysteria!
CASSIUS THE CROC celebrated his 110th birthday with a huge cake made of dead chickens.
FROGS , TOADS and SALAMANDERS are disappearing at an alarming rate across the United States.
A SHIH TZU swallowed a lollypop stick almost as long as herself.