THE WEEKEND STARTS HERE: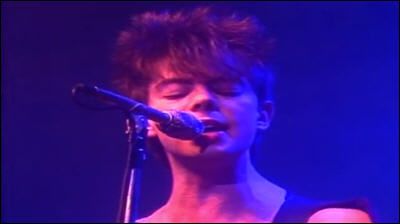 ...with ECHO & THE BUNNYMEN! Live in Berlin, circa 1983. Your setlist includes: "Going Up," "With A Hip," "Gods Will Be Gods," "Show Of Strength," "Zimbo (All My Colours)," "The Cutter," "Rescue," "My White Devil," "Porcupine," "Crocodiles," "All That Jazz," "Back Of Love," "Heads Will Roll," "Heaven Up Here," "Over The Wall," "Do It Clean," "Villiers Terrace," "No Dark Things," and "A Promise."
THE MOUNTAIN GOATS stopped by the KEXP studio with a charged set of songs from their newest album.
TEGAN & SARA are advance streaming Heartthrob.
THE RUBY SUNS are advance streaming Christopher.
DUCKTAILS (a Real Estate side project) is advance streaming The Flower Lane.
AKRON/FAMILY drops "No-Run," seven minutes of raga rock ahead of Sub Verses.
THE MAMAS & PAPAS lip-synced "California Dreaming" really well o­n Hullaballoo, but not showing you the go-go dancers, who are worth the wait.
JEFF MANGUM: The Neutral Milk Hotel frontman's return is essayed by the Charleston City Paper. (Thx, LHB.)
THE WALKMEN: Hamilton Leithauser talks to Songwriters On Process.
YO LA TENGO: Ira Kaplan talks to Consequence of Sound about the band's biography, recording Fade, and eating in Chicago.
RILO KILEY: Jenny Lewis talks to BuzzFeed about those reunion rumors and what it was like scoring the film Very Good Girls, premiering at Sundance.
CUTOUT BIN: From Pulp to Fats Domino, from Petra Haden to Dr. John, from Robyn Hitchcock to Otis Redding, plus Elvis Costello, David Bowie, Warren Zevon, The blasters and more -- this year's final fortuitous finds are streaming from the Pate page at the ol' HM.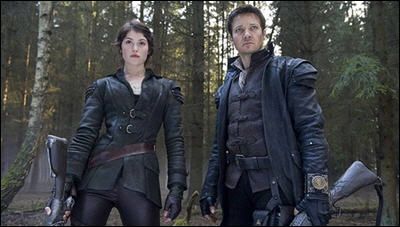 NOW SHOWING: This weekend's wide releases include Hansel & Gretel: Witch Hunters; Parker; and Movie 43 The first two were screened for critics just last night; Movie 43 was not screened at all. Caveat Emptor.
MANTI TE'O tells Katie Couric he lied after discovering the dead girlfriend hoax. And he lied befrehand. But other than that, totally solid. He also released some voicemails supposedly from the fake girlfriend.
MILA KUNIS says she would love to star in the film version of Fifty Shades of Grey.
LINDSAY LOHAN's latest movie has been rejected by Sundance and SXSW. Her new lawyer has never met her.
CHRISTIAN BALE talked Batman with an 8-year-old leukemia patient.
BEYONCE KNOWLES did sing to a backing track at the inaguration, a source confims to US Weekly.
MICHAEL BUBLE and Argentine actress Luisana Lopilato are expecting a child.
JJ ABRAMS will be helming the next Star Wars movie, according to Deadline."HAAAAAANNNNN!"
LIBYA: Western embassies warned their citizens to leave Benghazi over a "specific and imminent threat" in the city.
MALI: A group calling itself the Islamic Movement of Azawad (MIA) has split from Ansar Dine and offered to negotiate. Islamists hold Gao, Timbuktu, and Kidal as more African forces join the French military intervention. Belgium, Britain, Canada, Denmark, the Netherlands, Spain, and the UAE are providing air transport for African and French soldiers in the country.
ALGERIA: An Algiers court postponed the trial of former al Qaeda emir Mokhtar Belmokhtar, who claimed the recent assault on the Id Amenas gas field.
IRAQ: An al Qaeda suicide bomber killed 42 Iraqis in an attack at a funeral in a mosque in Tuz Khurmatu. "Gunmen" killed an Awakening leader at his home in Samarra.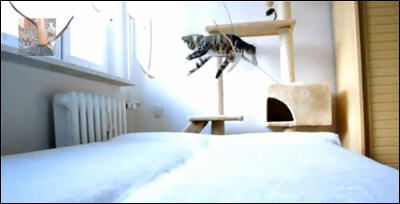 NIKITA THE KITTEN, in slow-motion.
ELEVEN LIVE OTTERS turned up in scanned baggage that someone had abandoned at the oversized luggage area of Bangkok's Suvarnabhumi International Airport.
NYC's TOP DOGS: Small, unlicensed, and sometimes named Jeter... but more likely Max.
MORE THAN 15000 CROCS escaped from a reptile farm in South Africa.