CALEXICO dropped a trippy CGI video for "Bullets and Rocks."
BOB DYLAN advance streams selected tracks from The Cutting Edge 1965-66: The Bootleg Series Vol. 12.
NEKO CASE did a Halloween Tiny Desk Concert with Kelly Hogan and Eric Bachmann.
YOUTH LAGOON stopped by World Cafe for a chat and mini-set.
PAINTED ZEROS stream their new album Floriography.
PAUL WESTERBERG & JULIANA HATFIELD team up as The I Don't Cares and drop "1/2 2 P"on Spotify.
JEFF LYNNE's ELO drops "One Step At a Time."
PALM drops "Doggy Doctor" ahead of Trading Basics. A little 5-D/Younger Than Yesterday era Byrds-y, w/ more dissonance.
MARTI JONES & TIM LEE (The Windbreakers) cover The dB's classic, "Neverland." With Beatle Bob cameo.
GUY HARVEY of Elbow talked to The Guardian about recording his first solo album, old demons and new love.
TOM PETTY: Author/musician/Rock Historian Warren Zanes talks to World Cafe about his new book, Petty: The Biography.b
BOY GEORGE claims he slept with Prince.
SEX & DRUGS & Rock and Roll Insurance.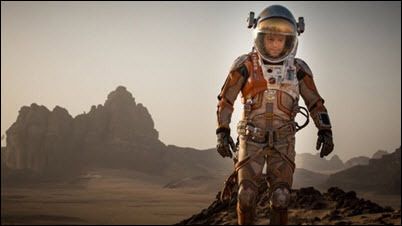 WEEKEND BOX OFFICE: The Martian again tops the chart with 11.4MM, in a weekend hurt by a Saturday Halloween and weak new releases. Goosebumps places again with 10.2MM from those who visted movies over the holdiay frame. Bridge of Spies shows again with 8MM. Both Goosebumps and Bridge of Spies are slow-rolling overseas releases, so tough to say where they will finish. Hotel Transylvania 2 clawed back to fourth for the holiday weekend with 5.8MM. Burnt is the sole new release in the Top 5, with 5MM...but that's one of the five worst openings ever for a movie opening on over 3000 screens. It still might profit on a 20MM budget. Our Brand Is Crisis opened in eighth place with 3.4MM a career-low debut for Sandra Bullock.
ROMAN POLANSKI: A Polish court rejected the extradition of the film director in a decades-old underage sex case.
BILLY BOB THORNTON was taken to an L.A. hospital by ambulance after a car accident on Friday.
BRADGELINA did a rare joint interview on The Today Show.
JJ ABRAMS answered questions about Star Wars: The Force Awakens from a range of famous faces.
THE PEANUTS MOVIE released whay I presume is its final trailer. I've heard good things so far.
AL MOLINARO, who played Murray the Cop on The Odd Couple, and Big Al Delvecchio on Happy Days, died on Thursday. He was 96.
FRED THOMPSON: The former Watergate counsel, Senator, and crusty character actor in roles from Law and Order, Die Hard 2, In The Line of Fire and The Hunt From Red October, died Sunday of lymphoma. He was 73.
A RUSSIAN PASSENGER JET that crashed in Egypt's Sinai Peninsula with 224 people on board broke apart in flight and debris from the tail section was found separate from the rest of the fuselage, suggesting that section may have split off in the air, according people familiar with the investigation.
TURKEY: In a stunning electoral comeback, the Islamist party of President Recep Tayyip Erdogan regained its majority in Parliament on Sunday, ensuring Mr. Erdogan's continued dominance of Turkish politics after months of political turmoil and violence.
IRAN has arrested another American holding dual citizenship, bringing to four the number of Iranian Americans imprisoned in Tehran after they came under suspicion by hard-line security forces.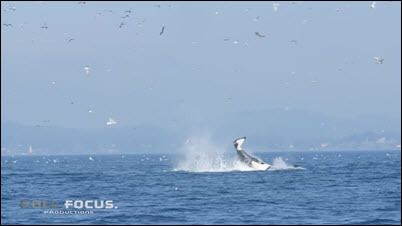 AN ORCA punts a seal 80 ft into the air.
A GROUP OF RACCOONS attacked a couple and their two small dogs in the Richmond District of SF, the second such incident in the neighborhood over the past two months.
SPIDERS AS LARGE AS RATS are colonizing the United Kingdom.
CATS are neurotic and likely plotting your death.